Tailor a New Chapter.
—
Fashion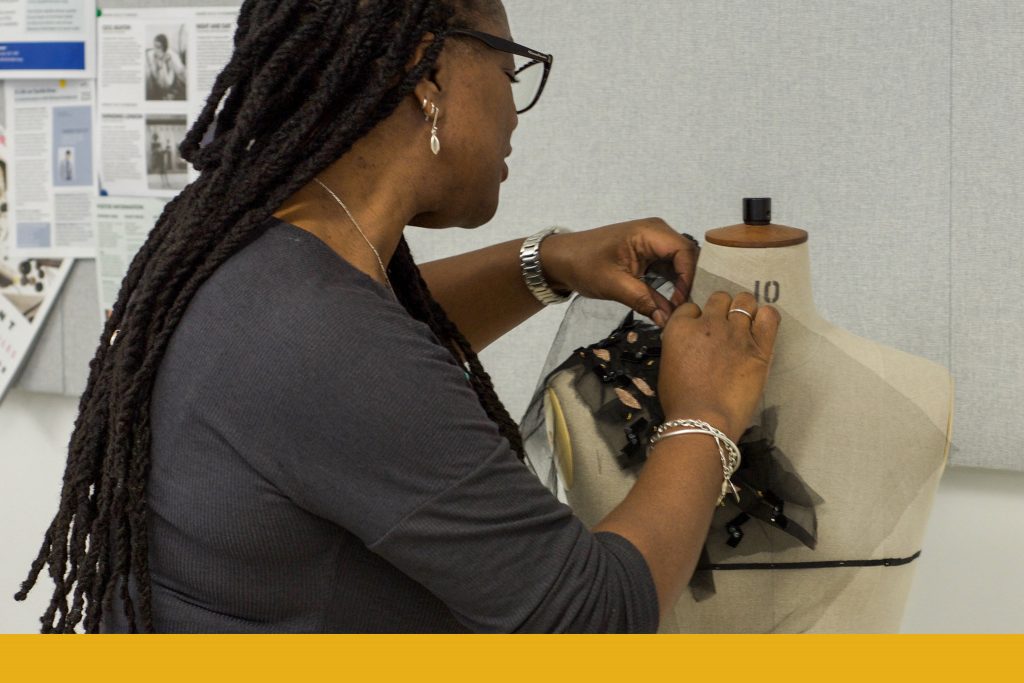 If you marvelled over the contestants in the Great British Sewing Bee, or if you already know how to sew and want to take your skills to the next level, our Fashion team can help!
Find out how to design and make your own clothes from scratch, or learn how to repurpose old clothes to give them a new lease on life.
With one of our fashion courses, you'll be sure of having a one-of-a-kind outfit!
Millinery
You could make your own, unique hat for a special occasion, or get really fancy and discover the couture finishing techniques that will really elevate your formalwear.
Textiles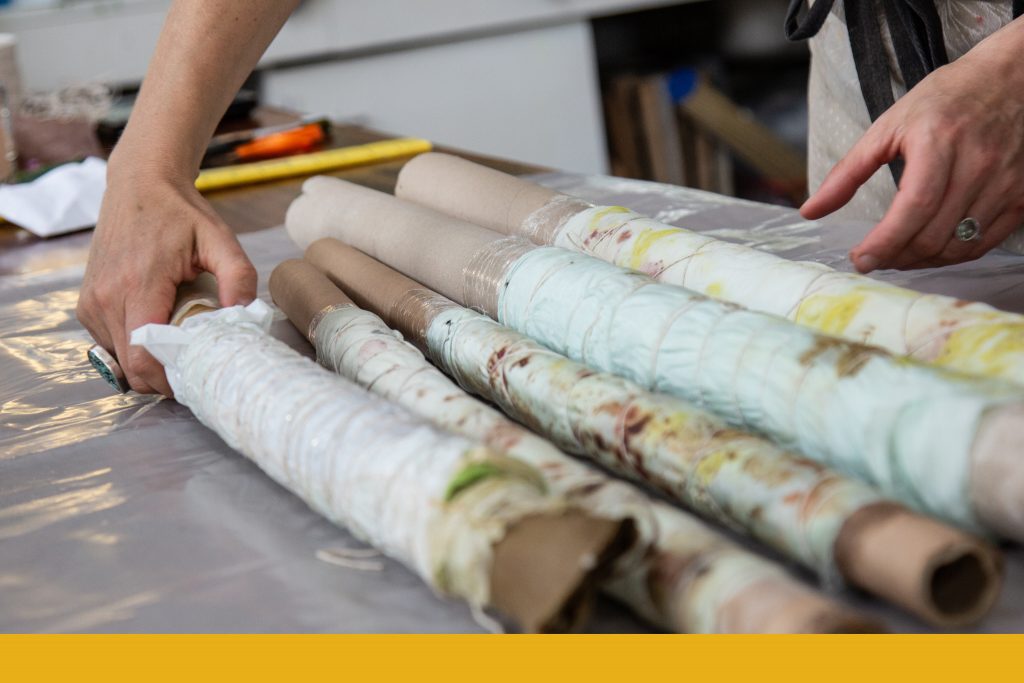 There's so much more to cloth than you think!
Our specialist facilities will let you explore a wide range of handicrafts and techniques, like silkscreen printing, embroidery, tapestry and quilting.
Discover the incredible applications of machine knitting, find out how to use different dyeing techniques to create unique fabrics, and have a go at making your own upholstery – or even designing a whole interior! Or work with some specialist materials on our courses in basketry, mosaics and felt making.
Create your own, special textiles for your craft and design projects and get a unique result every time!