Raising funds for Morley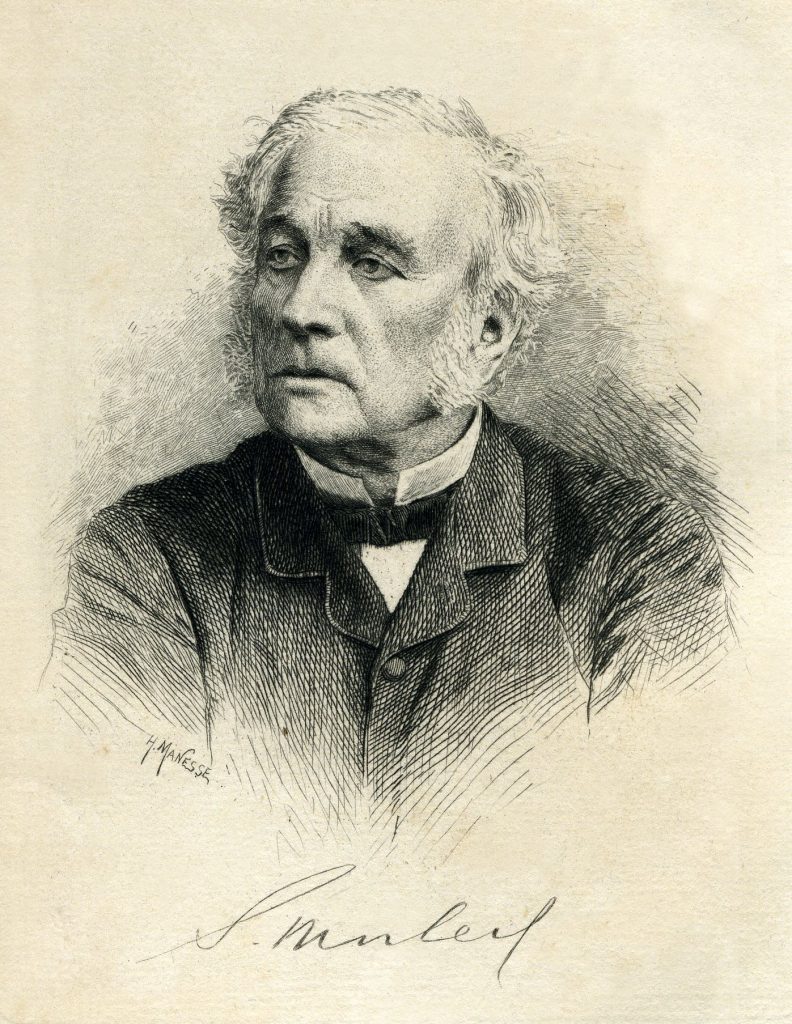 Morley has a long and proud tradition of fundraising. Samuel Morley, the founding benefactor of the College, was a well-known philanthropist who inspired others to invest to provide accessible learning to working men and women on an equal basis, establishing the charitable remit of the College which continues to this day.
Fundraising appeals over the years have developed the original home of Morley into the Waterloo centre that we know today, including the rebuilding of the main teaching building after it was destroyed by a bomb during the Blitz.
That spirit of rallying support and raising funds to build, maintain and rebuild the college has secured a sustainable future for Morley over the last 130 years. As a new three centre college that same spirit continues as we embrace significant new fundraising opportunities across all three main teaching centres, in Waterloo, North Kensington and Chelsea. Each centre has ambitious ongoing capital development plans, while there is also scope to develop new projects with additional funds and in-kind support. There is also the ongoing aim of developing the scale and scope of the Morley Student Bursary Fund to ensure open access to study from local communities adjacent to all three centres.
Capital fundraising
Morley Forward (Waterloo)
September 2019 saw the launch of Morley Forward, the most ambitious appeal in Morley's history. Morley Forward will invest a total of £18M over four phases of works to renovate the Waterloo centre into a fully accessible and contemporary college for life-long learning for the 21st Century. With the first phase of works fully funded and nearing completion, the new fully accessible main entrance is already transforming the experience of arriving at Morley Waterloo for everyone.
The second phase of works progresses the fully accessible route from the main entrance and new reception through to the heart of the college, with the creation of a two tier Spine Gallery. As well as creating a level access core to make all the myriad levels of the college fully accessible, the works will also create full access to the Emma Cons Hall, the main performance space of the college, transforming it with a complete refurbishment and upgrading all technical facilities.
The campaign to raise the £6M needed to deliver this second phase of works was launched with the help of our campaign patron Joanna Lumley in September 2019, and quickly built momentum, attracting a major pledge of support from the Garfield Weston Foundation and two major legacy gifts within six months. Together with the ongoing support of the GLA and the Skills for Londoners Capital Fund, half of the target was identified by early March 2020 when lockdown effectively paused the campaign.
Determined to continue and to rebuild momentum, the campaign was 'rebooted' in October 2020 with two virtual events. The first showcased the completed phase one works
While the second looked ahead with a VR fly-through of the new access route and a panel discussion to highlight the major benefits to the whole college of the planned works.
The campaign brochure which launched the campaign is available here: Morley Forward Brochure
For further details of how to support the project please contact Simon Farley, Fundraising Campaign Director: simon.farley@morleycollege.ac.uk
Capital plans for North Kensington and Chelsea
Capital investment programmes are also taking place at both the North Kensington and Chelsea Centres as part of Morley's recent merger with the former Kensington & Chelsea College. We remain fully committed to upgrading all of our teaching facilities to provide contemporary, fully accessible facilities for all Morley students, across all our centres.
Morley Student Bursary and Community Funds
Our established Student Bursary Fund has helped remove the financial barriers of entry into adult learning for hundreds of students over the years. Such access can transform lives, empowering individuals with new skills and opportunities to access subsidised funding routes into Higher Education. Now as a three-centre college we aim to significantly grow our Bursary Fund so we can provide support to prospective students at Chelsea and North Kensington as well as Waterloo. The more funding we can invest into our Bursary Fund, the more individuals we can reach and offer life-changing opportunities to.
We received a fantastic £5,000 in donations at the beginning of lockdown and are hoping to double that by the year end. Please visit our Just Giving page to support the campaign, make a donation and help to promote it more widely to your own contacts: https://www.justgiving.com/campaign/morleystudentbursaryfund
In addition to this, we remain equally committed to raising funds for community projects around each of our teaching centres. You can find out about Morley's most recent project in partnership between the North Kensington Centre and Tayshan Hayden-Smith of Grow2Know.
This outdoor gardening project has provided support for young learners as part of our Summer Enrichment Programme and has been doing great work to develop the green spaces outside the North Kensington centre. We are grateful to the Kensington & Chelsea Foundation's Greenshoots fund for generously supporting the project.
Legacy and bequest
A tribute to Marguerite Perkin
Last year we received the sad news that Marguerite Perkin, former editor of the Morley Magazine had passed away in April. Marguerite took over the editorship from the indomitable Molly Bryant in 2001.
The Magazine had already been transformed into a A4 production on good quality paper after years of small photocopied booklets, and Marguerite soon put her own mark on it with increasing numbers of photographs – although still monochrome.
Colour arrived in 2009, transforming the Magazine. But you can view those monochrome issues in glorious colour! Go to Morley Moodle, look at the Library and Learning Centre section and you will see a link to Morley Archive where all Marguerite's issues are available to download. (You will also see our progress in digitising the older issues which has now reached the 1950s).
Marguerite edited 28 issues and wrote an article for the Morley College: 125th Anniversary Portrait in 2014, where she picked out some high and low points in the Magazine's long history. It was through Marguerite that the British Library were able to fill gaps in their collection. She also arranged for back issues to be bound for the library. Her personal bound copies, from 1977 to 2014 have been donated to Lambeth Archives. Marguerite received a Special Contribution Award at the Adult Learner's Week ceremony in 2012. She is seen here with Ela Piotrowska and Cass Breen.
In addition to editing our Magazine, Marguerite was also a former editor of the Kingston News for the Kingston upon Thames Society. Their appreciation can be found at https://kts.org.uk/sad-news/
Marguerite was born in Canada and graduated from Carleton University with a degree in journalism where she was awarded a gold medal. After working for the government, she left Canada to travel abroad and found a writing and editing job in London with an architectural industry magazine. Later she worked for the Department of Health. One of her interests at this time was, surprisingly, Star Trek, and she travelled abroad to various "Trekkie" conventions.
On retirement, Marguerite developed her computer skills and put them to good use by working on the two magazines, while returning to Canada frequently, to visit her old journalism professor, friends and family.
Marguerite left a legacy to the College, which has contributed £1890 to the Student Bursary Fund and enriched the library with books and DVDs.
Elaine Andrews, Learning Resources Centre Manager (with thanks to the Kingston upon Thames Society)