The Chelsea Centre is a fantastic vibrant community of creative study and Essential Skills. This centre, for many, is an opportunity to realise your dreams of joining the thriving creative industries as a professional with a unique voice.
Discover the range of courses at the Chelsea Centre for the Creative Industries:
Click here for a searchable list of all our courses for adult learners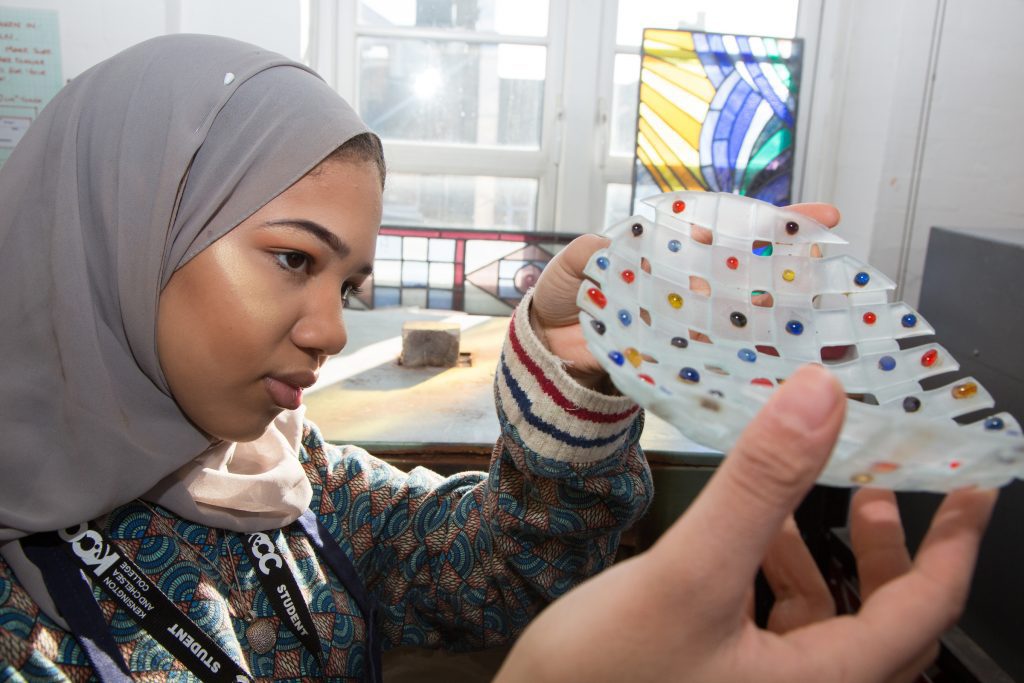 The centre has a long-standing reputation for creative industries. From 2020 it will have a further deepening of this reputation through a rich range of courses ranging from Photography to Esports, Media to Graphics and Fashion to Fine Art. The academic teams are rich in specialists that run their own businesses and practice in the creative industries. All of which have a wealth of experience in supporting the next generation of creative talent in finding their voice.
The Chelsea Centre is located just off the King's Road, a historic street that is associated with 1960s Fashion, Vivienne Westwood, Mary Quant and Punk culture.
At our historic Carlyle building, alongside the English National Ballet School, there are specialist facilities for printmaking, studio lighting and photography darkrooms. Next door in the Hortensia building, we have specialist studios for fields such as Fashion, Digital Design and Esports.
The centre supports study in a wide range of creative subjects from entry-level to higher education but also study in Essential Skills such as English, Maths, ICT & ESOL.
This intimate supportive community looks forward to welcoming you on your journey to discover your unique voice.