In review: Black History Month 2022
In October 2022, Morley College London took part in Black History Month, commissioning a range of activities to celebrate Black history, heritage and culture…
The Morley Prize for Unpublished Writers of Colour
On 20 October 2022, and in collaboration with literary agency RML, we awarded the second annual Morley Prize for Unpublished Writers of Colour to Hanna Thomas Uose for her work of fiction Who Wants To Live Forever.
Shortlisted works included works of narrative non-fiction for the first time, and RML has since confirmed that Durre Shahwar – who was shortlisted in this new category for her work Words I Was Taught – is now represented by the agency.
"I'm pleased to confirm that RML has offered representation to 2022 shortlistee for Durre Shahwar, and she has accepted. This is a sure sign that the Prize goes from strength to strength, and I'm delighted we are continuing to work together to fill this important gap in the literary landscape."

Nelle Andrew, Rachel Mills Literary
---
Samuel Coleridge-Taylor at Morley Gallery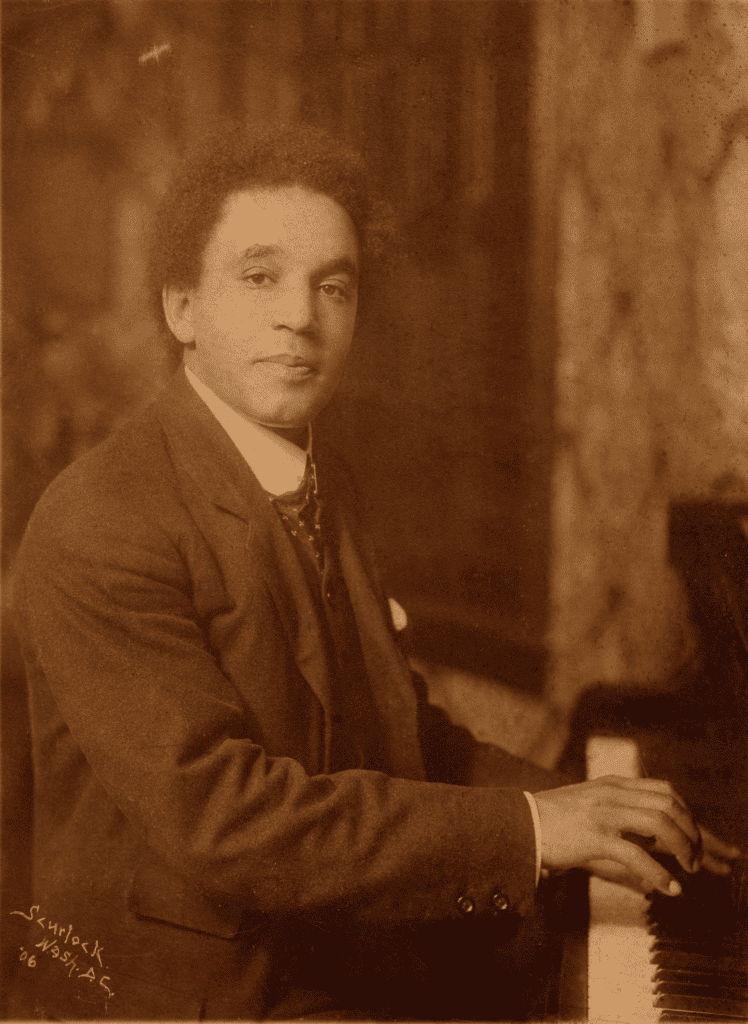 This exhibition recaptured the extraordinary life of Samuel Coleridge-Taylor (1875 -1912) as we commemorated the 110th anniversary of his death. Running over three weeks during Black History Month, the exhibition was a collaboration with Learning Through The Arts.
Find out more by visiting the Morley Gallery website.
---
Music
The Waterloo Centre's Music and Performing Arts department ran a number of events during Black History Month, including:
A guest performance by the Morley Big Band at the Mayor of London's inaugural Adult Learning Awards on 5 October, featuring works by African American musician Wayne Shorter and jazz giant Thad Jones
A student lunchtime piano concert of Samuel Coleridge Taylor's work on 11 October
The Master Composer: Samuel Coleridge-Taylor, a performance by the Morley Chamber Orchestra on 20 October
There's still an opportunity to hear from Coleridge-Taylor, at Songs of Sun And Shade, a recital of songs and solo piano works, on Friday 4 November.
---
Morley Radio
Along with Black History Month playlists, Morley's in-house radio station commissioned a series of special podcasts including:
From the Romans to Windrush: A podcast series about the lives and achievements of key figures of Black British History: presented by Simone Adams, a retired lawyer, lecturer, podcaster and former Morley College London student.
Two special editions of The Strangeness of Dub, presented by Edward George: writer, researcher, and presenter of Black Audio Film Collective's ground-breaking science fiction documentary Last Angel of History.
To listen to Morley Radio's entire Black History Month catalogue, please visit this page, and watch out for a Penny Lecture from Strangeness of Dub host Edward George in early 2023…
---
Black History Month: part of the X of Morley
What are the "X factors" that define life at Morley College London?
The X of Morley is a campaign that's on a mission to find out…it shines a light on the communities that make Morley unique.
Click on the Google Story on this page to navigate through some of the highlights of Morley's Black History Month 2022.
Go to www.xofmorley.com to discover more.