Literary Award shapes Black History Month at Morley
This October, Morley College London unveils its plans for Black History Month, led by its ground-breaking Literary Prize for Unpublished Writers of Colour, now in its second year.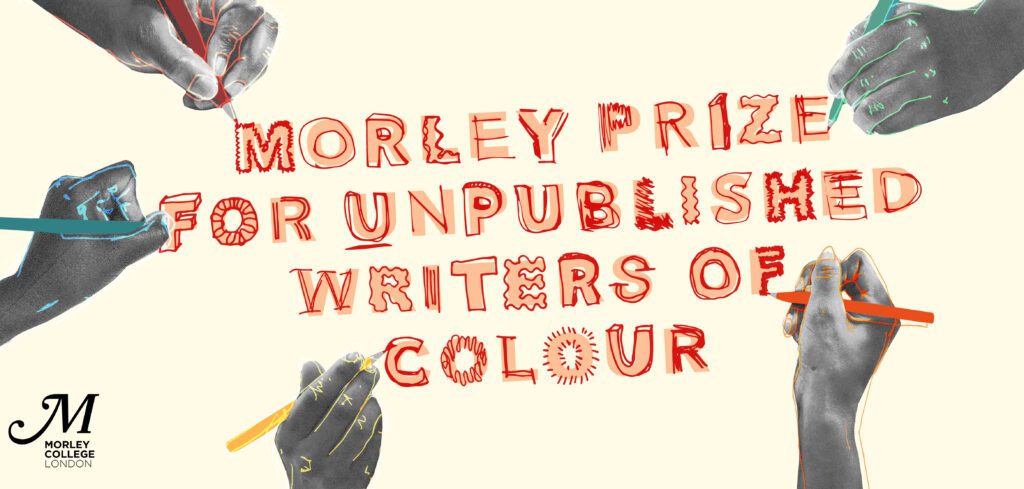 The Morley Prize for Unpublished Writers of Colour will be announced on Thursday 20 October 2022 on an evening celebrating the innovation, commitment to social justice, accessible education and equality of opportunity that Morley's proud history demonstrates.
This year's Black History Month cultural offer centres on musical and artistic tributes to Samuel Coleridge Taylor who lived in South London for part of his professional career and whose works were performed in the area. We're also celebrating with courses, taster sessions and podcasts to educate and inspire.
As usual, Morley Radio is hosting a wealth of podcasts and material relating to music, literature, history and community stories. We are also delighted that our Big Band students are performing at the Mayor's inaugural Adult Learning Awards at City Hall on Wednesday 5 October.
We would like to thank our partner organisations Rachel Mills Literary (RML) and Learning Through the Arts for their support.
A full programme of Morley College London's Black History Month activities open to the general public, free or at a subsidised cost, is available here:
Morley Gallery
5-28 October – The Master Composer: Samuel Coleridge Taylor. Sound clips and extracts of Samuel Coleridge Taylor's life and work presented in collaboration with Learning Through the Arts
Private View for The Master Composer: Samuel Coleridge Taylor: Thursday 6 October (evening)
Music and Performing Arts
Waterloo Centre for Adult Education: 20 October
The Waterloo Open Day will take place in our wonderful Refectory on the first floor. Come to our adult education centre on Westminster Bridge Road to find out about our facilities and courses! Open days will also take place at our North Kensington Centre and Chelsea Centre.
From 21 October onwards – Cardew Gallery – Morley Prize shortlisted writers exhibition.
Morley Radio
From 1 October: Black History Month playlists (7pm-8pm, every Mon, Weds, Fri, Sat throughout October)
Weekly – Four podcasts: 3 October: Kate Cheka, Morley Prize Winner 2021 podcast (episode 6 of Morley Prize series) ; From Romans to Windrush pilot episode; Reggae Panel release; Strangeness of Dub, 2 episodes
Live @ the Barbican – broadcasts of events on 11, 14 and 20 October
Links: