Morley's in-house Wellbeing Service
Are you feeling anxious, stressed or overwhelmed?
Are there things going on at college, or at home that you'd like to talk to someone about?
If so, please get in touch with the Wellbeing Team. The team offers a wide range of interventions, and the opportunity to talk in a safe, confidential and non-judgemental space.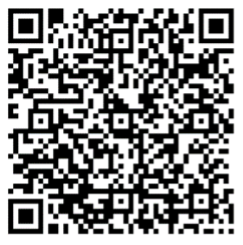 If you would like to access wellbeing support, you can refer yourself or ask one of your tutors to make a referral for you.
Once the team receive your referral form one of them will get in touch for an initial chat and to arrange a time to meet for a needs assessment.
Your needs assessment will help the team decide what support is most appropriate for you. This could be a couple of sessions to talk through an issue, or ongoing support. Everything we do is about helping you best achieve your potential in your studies.
If the team can't help you directly, they will recommend services which will be of help. This support might be internal such as via the Additional Learning Support Team, Student Finance or the College Counsellor, or external to the college, such as via your local talking therapies (e.g., Community Living Well or Talking Lambeth), your GP, your local authority, or a specialist support organisation/service. The team can help you contact different organisations, and where applicable, make a referral on your behalf or act as a short-term advocate.
Sessions can take place face-to-face, via Teams or telephone – whichever way suits you.
Opening hours: Wellbeing Team
Monday – Friday 9am – 5pm during term time.
The Wellbeing Team isn't a crisis response team. If you are in immediate crisis or are in danger, please call 999 or go to your nearest A&E. You can also contact the safeguarding team via safeguarding@morleycollege.ac.uk
Opening hours: Safeguarding Team
Monday – Friday 9am – 5pm when the college is open.
If you have made a referral, but would like some support before the team are able to get back to you there are several organisations that can help you:
You can contact your GP
If you are having a mental health crisis, you can call 111 or a local NHS mental health helpline for 24-hour advice and support. You may need urgent help for many reasons. The important thing to know is you will not be wasting anyone's time
NHS Every Mind Matters provide expert advice and practical tips on mental health
If you or a loved one need help in relation to alcohol or drug dependency, bereavement or homelessness you will find that there is usually help available in your local borough. You can find this support by doing an internet search
You can text SHOUT on 85258, free, for 24-hour and confidential mental health support.
As well as providing individual support the team run workshops in class and organise events and activities to take your mind off everyday life in a supportive environment. Please see your Wellbeing noticeboard in your centre or My Day for more details.
The wellbeing team can be contacted at wellbeing@morleycollege.ac.uk
Back to Student Services at Morley