Standalone non-fiction category announced for Morley Prize for Unpublished Writers of Colour
Morley College London is today opening submissions for the 2023 edition of the Morley Prize for Unpublished Writers of Colour, this year introducing 'non-fiction' as a standalone category, running alongside the well-established 'fiction' category.
Focusing on creative non-fiction and life writing, the category will have a distinct judging panel and separate £500 cash prize, in addition to the current £500 cash prize for fiction.
The prize – now in its third year and again sponsored by Rachel Mills Literary agency (RML) – is aimed at raising awareness and celebration of works authored by previously unpublished aspiring authors of colour.
The prize was launched by Nelle Andrew and RML in 2021, and has been supported by a range of talent in recent years, including writers Louise Hare and Aiysha Malik.
This year, Nelle Andrew will resume her role of lead judge in fiction, with Marianne Tatepo returning as a judge for a third year and taking the helm as non-fiction lead judge, with début author of black girl, no magic and Southwark Councillor Kimberly McIntosh joining the new panel.
'From strength to strength'
Nelle Andrew, head judge, said: "The Morley Prize goes from strength to strength and I am thrilled to see it expanding into new spaces to find ever more diverse and underrepresented voices, bringing them to their rightful place at the foreground of this industry."
Marianne Tatepo, lead non-fiction judge, and Publishing Director at Square Peg, Vintage (Penguin Random House UK), said: "This new standalone category is a reflection of the growing enthusiasm for genre-bending writing. As a staunch proponent of début non-fiction voices, it's a pleasure to be joining forces with Morley, RML and Nelle yet again to invest in and unearth the unmissable voices of tomorrow.
"As a publisher, creative narrative non-fiction and life writing are one of the most vibrant areas of my work, so I am excited to see more from writers of colour who mine from other disciplines to create potent narratives – whether they're drawing on nature writing, literary criticism, folklore, psychology, or popular culture. I cannot wait to be wowed by the breadth of subjects, styles and stories from the many diasporas that make up modern Britain."
Criteria for entry
The prize seeks to encourage aspiring writers of colour who have not been published, and are not agented, regardless of age or experience. It is intended to nurture and provide opportunities for aspiring novelists or essayists of colour in an accessible way, and to promote diverse, undiscovered authors across the broader literary landscape of Britain, continuing Morley College London's long history of educational excellence, community engagement, and support for social justice and under-representation.
Submission criteria can be found on the Morley Prize web pages.
Entries will be accepted free of charge via the site, from today 2 June 2023, through to the closing date of 14 August 2023.
Panel of judges
Fiction: Nelle Andrew, Louise Hare and Ayisha Malik
Non-fiction: Nelle Andrew, Kimberly McIntosh and Marianne Tatepo
Read more about the panel of judges here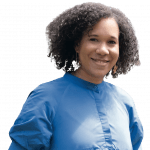 More information
All shortlistees receive an advice session with a professional agent/editor, with the winner going on to receive a cash prize and additional support from RML. With the new standalone category, Tatepo will also offer mentoring sessions with the non-fiction winner.
The winners of the fiction and non-fiction categories will each be announced at a ceremony in the newly-refurbished North Kensington Centre for Skills during Black History Month (October 2023), with the longlist and shortlist to be announced earlier in the autumn.
Read more about the winners of the Morley Prize in 2021 (Kate Cheka) and 2022 (Hannah Thomas Uose).
The first episode of series 3 of the Morley Prize podcast is now available, featuring an interview with Deesha Philyaw, author of the critically acclaimed collection of short stories: The Secret Lives of Church Ladies:
Previous episodes featuring insights from judges and past winners are available here: