Morley to celebrate annual awards
180 guests will gather this evening to celebrate this year's recipients of the Morley Awards for students, staff and stakeholders.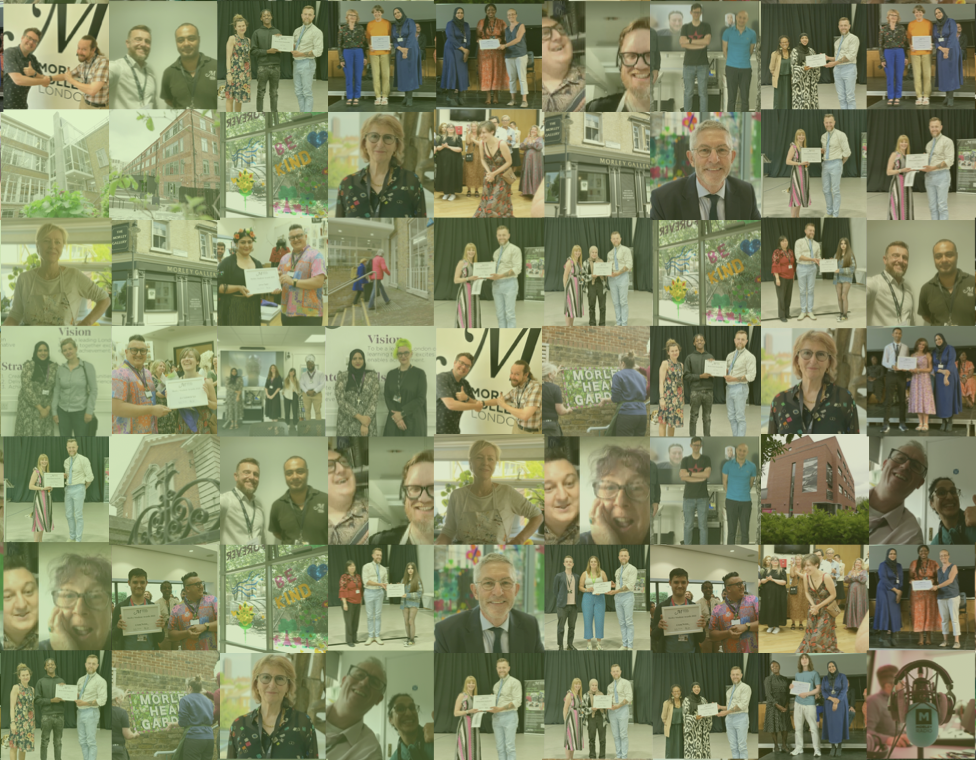 The awards being presented today are:
The Morley College London Inspire Ambition Award, which is given by the Governing Body for an individual who in life and work has inspired others to learn
Three Fellowships, presented in recognition of outstanding contribution to college life to individuals who have been members of the college community as students, members of staff or governors
Annual Staff Awards, which recognise colleagues who have excelled during the year. Nine categories include Five-Star Service, Future Thinker, Helping Hand and Inspirational Lecturer of the Year.
Student Awards for learners from North Kensington, Chelsea and Waterloo.
A total of 26 awards will be presented at a ceremony that also celebrates the year's activity at Morley, which has included the highlights of:
relaunching the North Kensington Centre for Skills after a multi-million pound refurbishment,
receiving a good inspection outcome from Ofsted – with particular strengths in behaviour and attitude, and contribution to meeting skills need,
celebrating the fourth birthday of Morley Radio,
a busy Artists of Morley and Performers of Morley season, featuring 12 end-of-year exhibitions and 10 performances/concerts,
developing a range of new courses that meet the needs of learners, including degree-level provision in Fashion and Music, new T-levels for 16-18 year olds, and a constellation of innovative short courses for adults.
Congratulations to all our award winners.