Join us for an afternoon talk with authors Francis Mensah Williams and Eva Verde. As part of celebrating Black History Month, authors Francis and Eva will talk about their writing journey and read from from their novels. Be transported into a beautiful world through their writing.
Biographies
Francis Mensah Williams: Francis says of her novels, "I write the kind of novels that I enjoy reading. Stories about vibrant, humorous, resourceful everyday people who struggle with romantic relationships, unreasonable bosses, frustrating careers, interfering families and wayward children. I'm hooked on stories that reflect the diverse characters I know and see."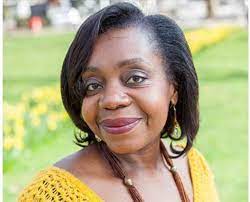 Eva Verde: Eva Verde is a writer from East London. Identity, class and female rage are recurring themes throughout her work including her debut novel Lives Like Mine. Eva's love song to libraries, I Am Not Your Tituba forms part of Kit De Waal's Common People: An Anthology of Working-Class Writers. Her words have featured in Marie Claire, Grazia, Elle and The Big Issue, also penning the new foreword for the international bestselling author Jackie Collins Goddess of Vengeance.