Morley Gallery launches autumn season
Morley Gallery has announced its autumn 2023 exhibitions season. Highlights include: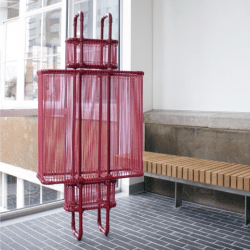 Source Material, from 13 September
Celebrating the results of the Zsuzsi Roboz Scholarship, an annual prize awarding two artists access to courses across Morley College London. 2022/23 winners Lauren Goldie and Eimhin Moran spent the year rethinking materials and process to consider constructed, social and extraterrestrial landscapes.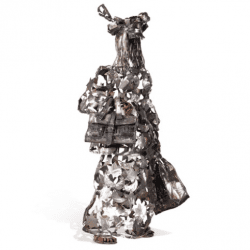 embodied, from 7 October
Featuring works by six women of colour, the exhibition is a celebration of the embodied self in all its forms. Western Colonialism privileges certain senses, such as reason and rationale, which were traditionally associated with "masculine" pursuits. This group exhibition will explore artistic practices that navigate the complexity of lived experience and conscious emotion via the bodily form.
Morley Textiles Foundation, from 15 November
This year we are delighted to showcase submissions from all Morley Textile Foundation alumni to celebrate 25 years of this unique course. All exhibiting artists have since progressed to high profile undergraduate and post-graduate study programmes, set up professional studio practice, developed their creative networks, and individually grown in confidence and skill from their time spent with us.
Find out more
Click below to view or download Morley Gallery's autumn 2023 newsletter, with more details about the exhibitions taking place between September and December 2023.
Visit www.morleygallery.com to discover the Gallery's exhibitions and collection.