Matilde's return inspires next generation of Chelsea students
Matilde Mazza – recent alumni of Morley's Chelsea Centre for Creative Industries – returned this week to her old place of study to inspire the next generation of graphic designers.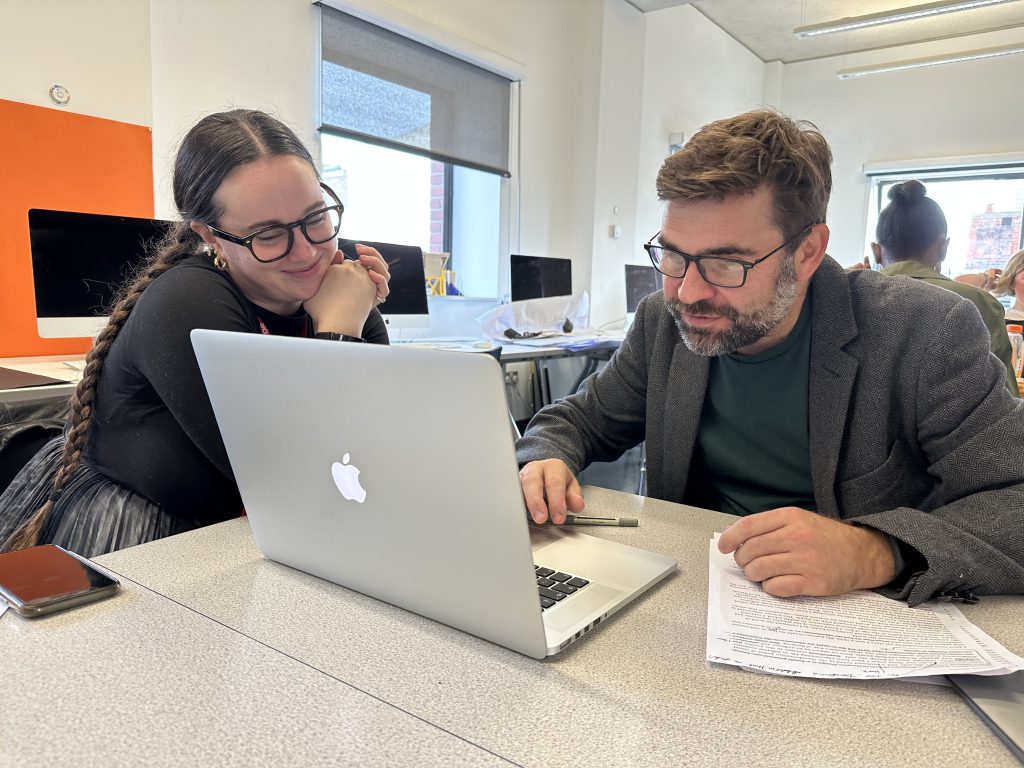 Since leaving, Matilde – who graduated from the Level 4 Foundation in 2022 and is currently preparing her UCAS application to pursue a BA in Graphic Design – has worked for a leading design agency in London, a publishing company in Germany and as a content creator in the Côte d'Ivoire in West Africa.

She returned to Chelsea this week, to speak to the new cohort of students on Graphic Design courses and talked about how Morley gave her the confidence and skills to be a successful designer.
Life at Morley and beyond
Matilde spoke fondly about her time as a Foundation student – from taking part in an exciting workshop with a specialist in the college's photographic dark room, designing packaging for the Natural History Museum bookshop, and leading a team of five to design the distinctive mural now in the Chelsea Centre entrance (pictured).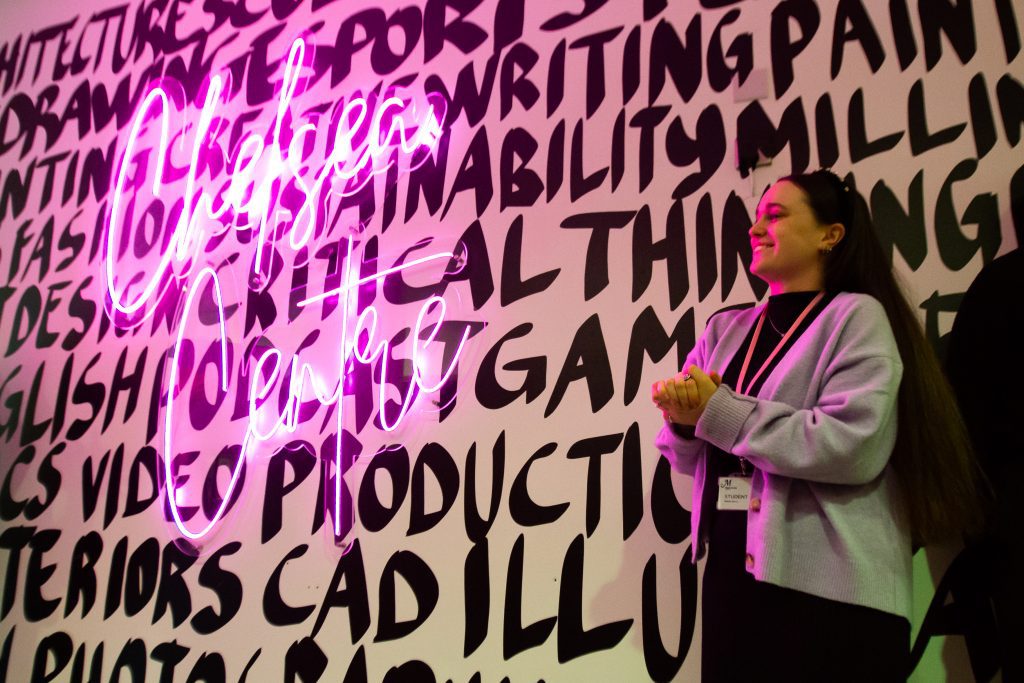 Weeks after completing her time at Morley College London, she was able to gain invaluable work experience through the Morley Work Experience programme, interning with digital design agency Cog Design.

Originally, she was on the placement for one week and it was then extended to two weeks, such was the impact she made with the team.

"The team involved me in everything…I got used to using Adobe XD really well, and I had fun designing logos for their websites and redesigning a full website for a stand-up comedy place," said Matilde.
Adventures abroad
Matilde's post-Morley adventure has continued overseas, initially through spending a few months working in Côte d'Ivoire as a graphic designer, event organiser and content creator. "This was my favourite as I was close to the farmers and I was also experiencing a different way of living," she said.

She returned to Europe and worked at a publishing company in Munich, Germany designing calendars and journals, and researched new trends that the company could follow, such as using recycled paper.
Key skills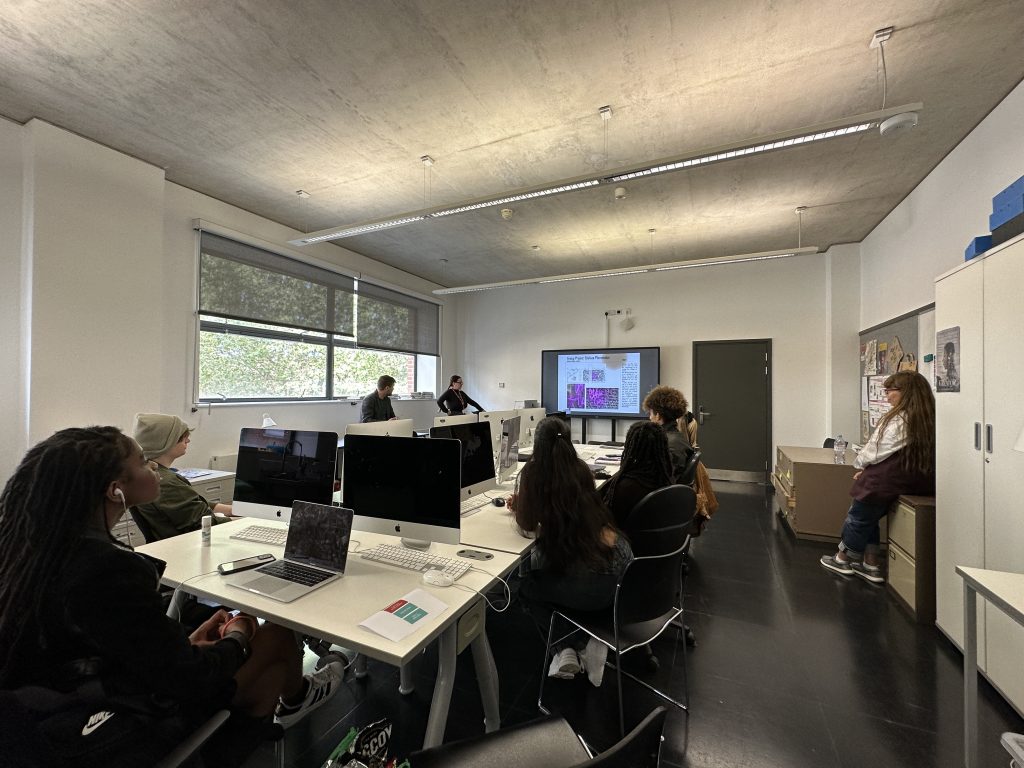 With all this work experience now under her belt, Matilde told today's students about the key skills she used when working with companies and how Morley had helped her develop those skills: "The Foundation year really helped prepare the skills that I would need such as presenting, and I'm so grateful for that.
"I left Morley College London and I was able to work with these companies when I thought I'd be the last person they would employ."
Chelsea on track for exciting revamp
The Chelsea Centre is coming to the end of a £3m refurbishment that will deliver state-of-the-art facilities to cater to students passionate about the creative industries.
The Centre has reopened with phase 1 of the works – including much-improved studio and workshop facilities – complete. Phase 2 will complete by the end of October, introducing a new entrance area called "The Hub".