Chelsea Centre to undergo £3m refurbishment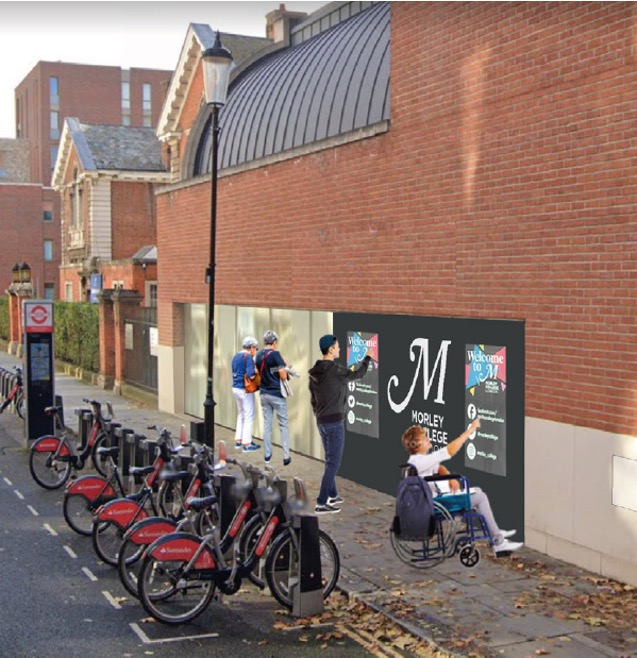 Access to Morley's Chelsea Centre for Creative Industries will be restricted over the summer as contractors move in to create new spaces for teaching, learning and creativity.
Hot on the heels of the refurbishment and official launch of the North Kensington Centre for Skills, Morley College London is now focused on delivering a step change in the facilities available to students at the nearby Chelsea Centre for Creative Industries.
You said, we did
Thanks to funding from the Department for Education – and building on three years' worth of student and staff feedback since the Centre reopened under the Morley name following merger in February 2020 – the multi-million pound refurbishment will deliver: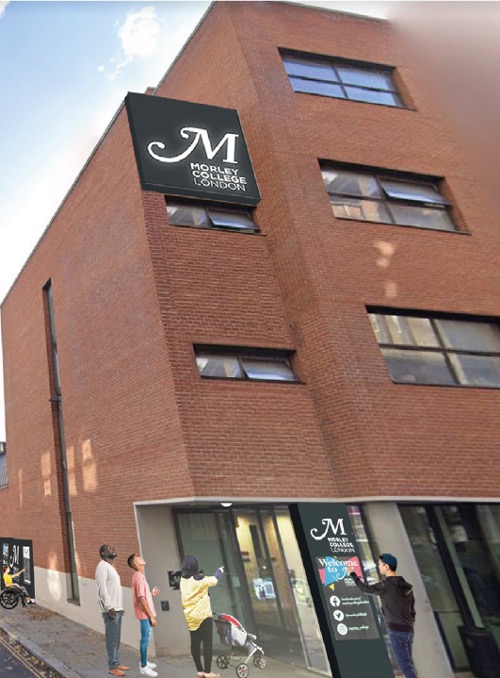 Modern, flexible and larger teaching spaces that are fit for the demands of students of 21st century creative industries
A new open plan events, exhibitions and reception area that is double the size of the existing entrance foyer
A new café that adjoins a previously underused courtyard garden
A new street frontage that makes learning much more visible to passers-by
A sensitive reworking of the listed and much-loved "Thinking is Living" space, converting it into a library and resources centre that is accessible to all students
Expansion of spaces available to key areas of curriculum, including printmaking
Open plan workspaces for teachers and other colleagues, encouraging collaboration and creativity throughout the building
New permanent signage on the exterior of the building
"A new era"
Chelsea Centre Principal Matias Shortcook said: "The works taking place over the summer herald a new era at the Chelsea Centre for Creative Industries.
"Having rejuvenated our curriculum over the past three years – and having been recognised recently by Ofsted for our strengths in meeting skills needs – we now have the same desire for our spaces. I'm genuinely excited to welcome students back in the new year to facilities that realise that ambition."
Morley Principal and CEO Dr Andrew Gower said: "This is an important moment for the Chelsea Centre, as we continue to fulfil our commitment to deepen the Centre's specialisation in the Creative Industries, now through this significant investment in its physical estate.
"The upgraded spaces and resources will deliver the transformational change we are already experiencing at the College's recently renovated North Kensington Centre for Skills.
"Thank you in advance for the forbearance of students and staff as the renovation project is intensively progressed over the summer. It will be incredibly exciting to see the results."
Access arrangements over summer 2023
The Centre will be effectively closed from Monday 10 July until late August, when it will partially reopen to support students as they consider their options for Further Education after receiving GCSE results on 24 August.
Students can continue to contact Morley staff during the holiday period via digital means, and the Student Services phone line (020 7450 1889) remains open for queries.
Teaching will resume in early September, with building works due for full completion by the first half-term break.