Happy New (academic) Year
Morley's buildings are buzzing today as teaching staff and students arrive back for the new academic year.
Here are three things that students can look forward to in this first half of the autumn term…
A taste of Waterloo
If you'd like to get hands-on, grab one of the last few taster sessions at our Open Event this Wednesday 6 September: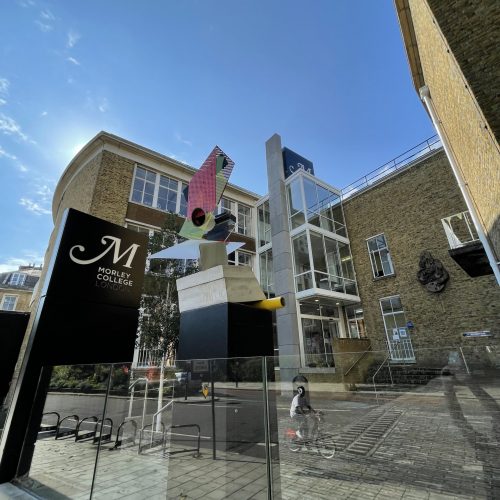 Italian for Complete Beginners PLACES REMAINING
Viaggio nell'arte italian (Journey into Italian art) PLACES REMAINING
Introduction to Arts in German PLACES REMAINING
Introduction to Poetry PLACES REMAINING
Rubber Stamp Workshop PLACES REMAINING
Monotype PLACES REMAINING
Try Calligraphy ONE PLACE REMAINING
Piano FULLY BOOKED
Learn to Read Music FULLY BOOKED
Textiles – Botanical Ink FULLY BOOKED
Silver Swans Ballet FULLY BOOKED
From October, our comprehensive programme of concerts kicks into high gear – browse our Events section to book your place.
And from today, Waterloo's superb exhibition facilities – including Morley Gallery itself – are showcasing the work of students, staff and professional artists. Go to www.morleygallery.com to find out more.
Chelsea Centre gets facelift
Students at the Chelsea Centre for Creative Industries are returning to spacious new classrooms and studios, as the first phase of the Centre's £3m refurbishment completes.
Watch an overview of the transformation below:
The next phase of the works are due to complete by the middle of October, by which time the Centre will boast a brand new ground floor featuring new spaces such as an integrated exhibitions, events and reception space, and a flexible flagship studio facing onto the street.
North Kensington to celebrate 150 years of education on Wornington Road
The North Kensington Centre for Skills – which was refurbished and relaunched last year – will this year celebrate the fact that education has been delivered on the Wornington Road site since 1873.
This even pre-dates the founding of Morley College in the 1880s. (Read more about Morley's history at this Wikipedia article.)

Watch our for news about celebrations to come.
It's not too late to find a course to suit you…
We're still taking enrolments, whether you're an adult learner looking for an evening class or a school leaver in the market for a longer study programme.
Here are three things you can do right now…
Drop into one of our 'late enrolment' events at North Kensington, Chelsea, Stockwell or Waterloo.
If you're based around Waterloo, sign up for a taster course at our Waterloo Open Event this coming Wednesday, or if you're interested in ESOL, come along to our Open Week events, where you can get advice and assessment from curriculum specialists in ESOL, EFL, GCSE English and Maths, Functional Skills English and Maths plus Digital Skills.
You can always contact us by phone on 020 7450 1889, or fill out this form to send us an enquiry by email.
Alternatively, go to our Courses page and browse our course catalogue for an option that suits you…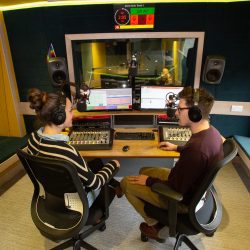 One last thing
Tune into Morley Radio to get a real feel for the college – either listen in live or explore our catalogue of podcasts.
Go to www.morleyradio.co.uk to tune in…