February focus at Wornington Road
Morley's North Kensington Centre, in the heart of the community around Golborne Road, will be in the limelight this month as we shine a light on the great work that's going on at the northernmost of our three college teaching centres.
Coming up in February…
We've got plenty of plans to celebrate all that's great about Morley at North Kensington.
Some highlights to watch out for: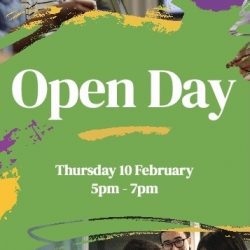 Visit us between 11am and 2pm as part of Portobello Road Market on Friday 4 February – you'll find us at the top end of Golborne Road
Drop by our Open Day between 5pm and 7pm on Thursday 10 February to learn more about all that we do, featuring a taster session using The Inspiring Digital Enterprise Award, (iDEA), an international award winning programme that helps you develop digital, enterprise and employability skills for free
Join a special Private View of an exhibition by our jewellery and glassmaking students – we'll be announcing the date in the next few days
New information due later this month about the exciting project that will completely refurbish our facilities over the course of the next year
Keep up to date by bookmarking our North Kensington landing page.
Listen in with Morley Radio
Our in-college radio station has a wealth of content about and recorded in North Kensington. Get started by listening to an interview with local MP Felicity Buchan and check out more content by clicking the links below
Where learning really is lifelong
Aged 16 and looking to take the next step out of school? Recently arrived in the UK and needing to improve your English skills? An adult wanting to return to learning via a passion you've discovered during lockdown?
Morley North Kensington has something for you…we've even got a creche on site if you have childcare responsibilities.
Our courses include options in:
Business and IT
Art and design
Essential skills (maths, English, digital)
Early Years
Public Services
Counselling
…and more
Watch and learn…
Click and learn…