Making (sound)waves with UK's first beatbox and rap qualifications
Bespoke beatbox and rap short courses will begin at North Kensington in February, leading up to a major first for any UK college: fully accredited qualifications in the urban music genre (beatbox, rap, grime) beginning in autumn 2022.
With the West London music industry on our doorstep and echoes of Carnival ringing the local streets, Emmanuel Vass (Subject Lead for Music and Creative Arts) has found the perfect home for his mission to celebrate under-represented music in all its forms and strip musical education of some of its perceived formality.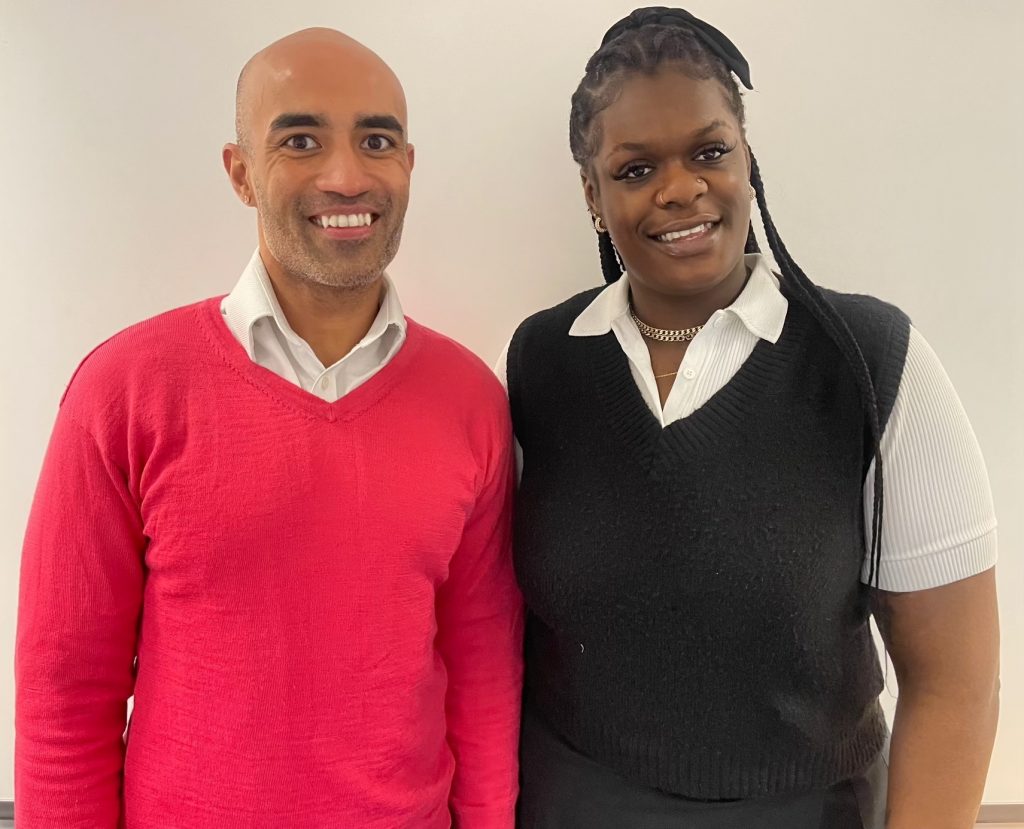 Bringing his ground-breaking approach to Morley College's North Kensington community, Emmanuel has developed music courses that represent something fresh; making urban music more accessible, getting it better acknowledged and providing a new learning pathway for students, pushing the boundaries and reach of music education and putting people's passion for urban music on the educational map.
I'm so excited to offer courses in beatboxing and rap here at Morley's North Kensington Centre. Music education is traditionally based upon Western Classical traditions, but we should absolutely embrace diversity. Rappers are modern poets; beatboxing requires just as much skill as playing the flute or piano; and I want more recognition for this for artists, learners, tutors and in supporting links with the industry as a whole.

Emmanuel Vass, Subject Lead for Music and Creative Arts, North Kensington Centre
Morley's newly-appointed tutors in rap and beatbox are talented local artists Queentonia Ojeka and Danny Ladwa. Queentonia trained at the West End talent school John Robert Powers, has performed on Britain's Got Talent and featured in the Guardian to talk about her of self-love within the online plus size community. Now graduate, fashion connoisseur, poet and rising rapper, her aspiration at Morley is to open a new artistic door in education. She draws on her Nigerian ancestry and London roots as a writer and performer.
Danny founded School of Beatbox, a social enterprise that teaches the art of human beatboxing to people all over the world while delivering outreach programmes and exploring beatbox as a method of expression for people with a stammer. A UK Beatbox Championship Finalist, Danny has been delivering online beatbox classes to children and adults all over the world during lockdown.
As a local person I am so excited by what Morley College are doing in North Kensington. It's a brilliant opportunity for me, I can't quite believe I am the first rap tutor in the UK to be running accredited courses. As for our students, this is such an exciting prospect. I rap about how unrecognised we are as artists – this is what they have been waiting for: to get some support and appreciation for their music.

Queentonia Ojeka, rap tutor
Morley will run short courses in beatboxing and rap from February 2022, with the intention of growing the provision and raising awareness about the technicality and musicality of rap and beatbox. The short courses will build and develop towards the UK's first fully accredited courses in beatboxing and rap from autumn 2022, set to take place in the college's newly refurbished second floor music studios.
You can meet the team at our Open Day on 10 February.