This week we're shining a light on our Waterloo Centre. Established in 1889 by artist and social reformer Emma Cons, the Waterloo Centre has a proud tradition of providing inclusive education in the arts, culture and sciences to adults at every stage of life.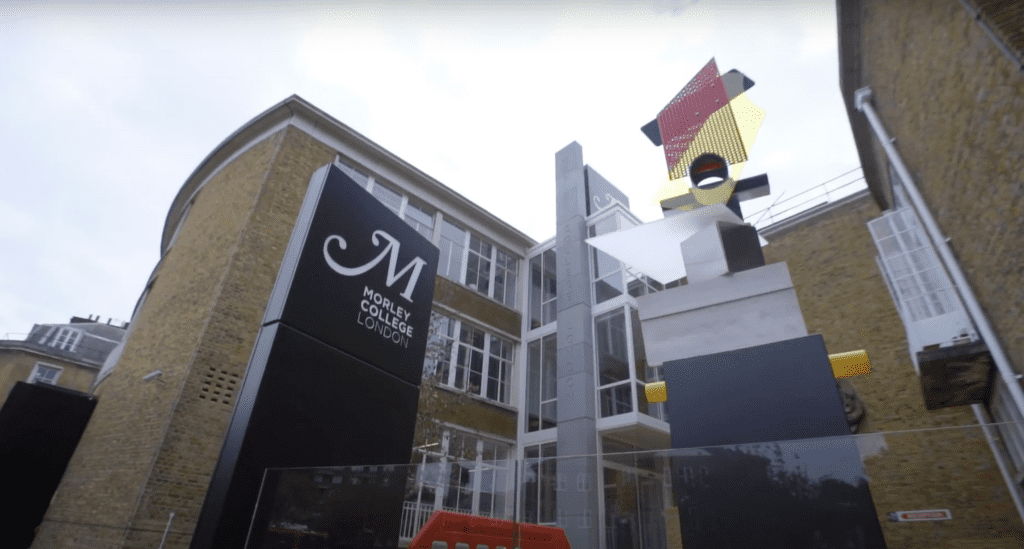 Now, as we turn towards 2021, London needs adult education more than ever.

The Waterloo centre is a part of London's cultural history and it has helped see the city through the ravages of the Great War, of the Blitz (the college itself was bombed in 1940) and given light, and warmth and hope to Londoners who have come here to study.

At Waterloo our courses offer a big-hearted community for those who've been living in isolation. We offer life-changing courses for those who are seeking a new career, creative opportunities in a city where culture is vital. We offer a chance to find joy at a time where there has been so much sadness.

Our doors are open. We have hundreds of courses both in-centre and online. So, whether you feel trapped at home, at work, or both, you can find a course to escape to here.

Gerald Jones, Centre Principal
Gifted + Giving
This time of year is focused on giving, and in 2020- a year where many of us have discovered new passions and priorities- the gift of education is even more important. Morley College London wouldn't have been possible without the generous gift bequeathed to us by our namesake, and we like to make sure we're paying it forward.
Give the gift of Morley. At the Waterloo Centre, adults can refresh their skills for the workplace, boost wellbeing or pursue hobbies and passions for the sheer joy of it. Whether you want to give yourself the gift of learning, or help a loved one find the perfect experience to look forward to in 2021, there's a short course at the Waterloo Centre to suit any interest.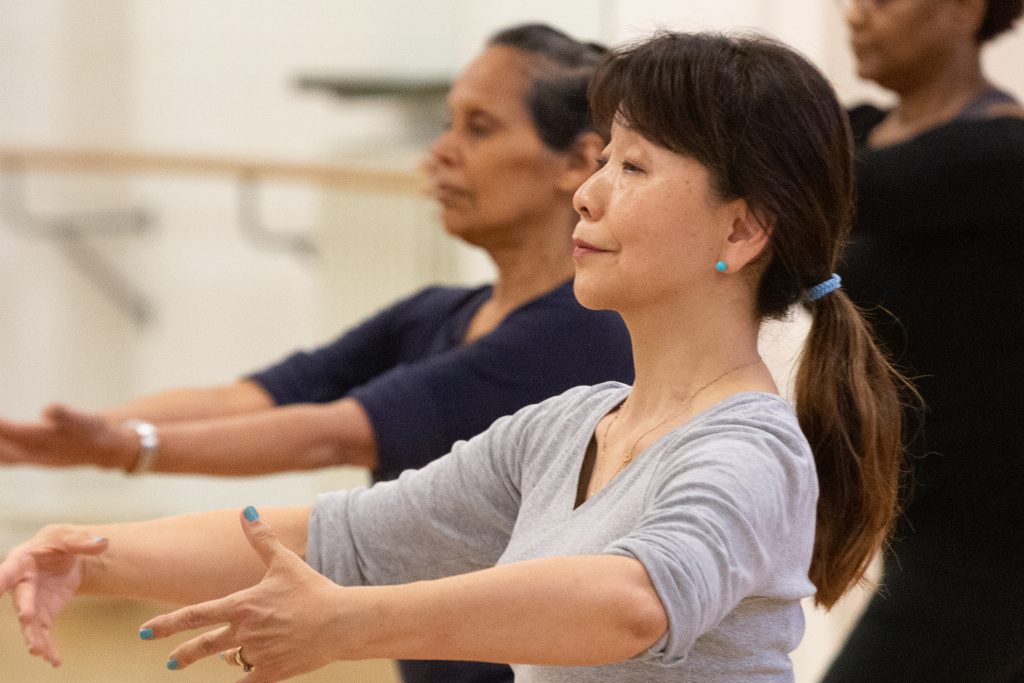 Like our founder, we believe that enjoyment and education should be accessible to all. Our Bursary Fund enables people from all backgrounds to access courses at Morley, from key skills development to joyful pursuits. Donate £10 or more to the Morley Bursary Fund this week, and you'll be automatically entered into a prize draw to win one of the Five Gold Rings from our gallery exhibition!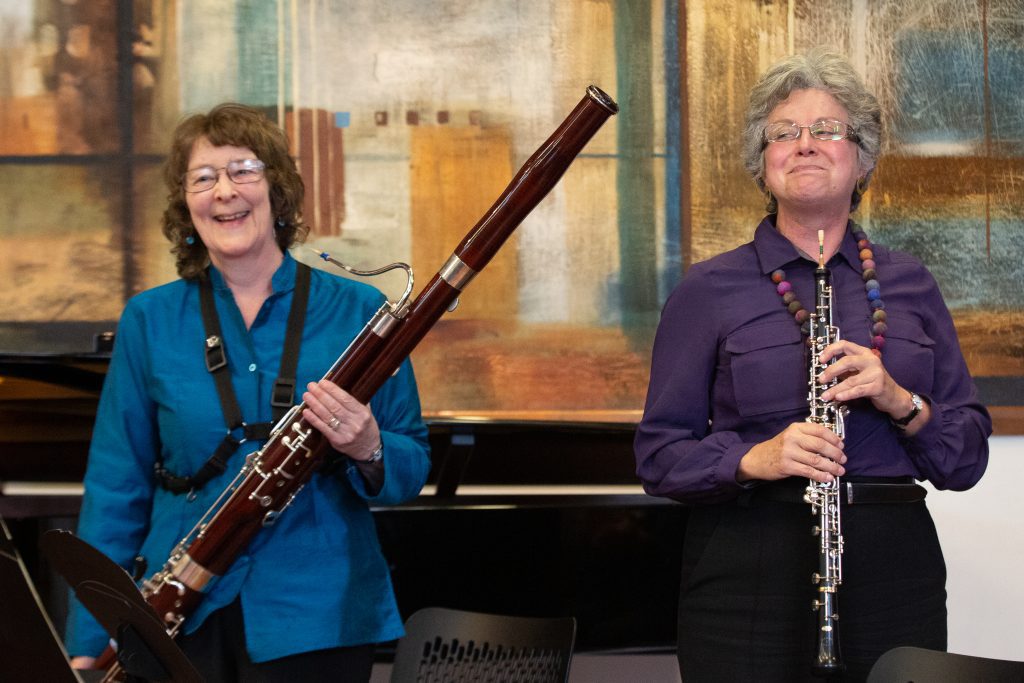 Our friends at We are Waterloo have been working with Waterloo Foodbank for their Christmas hamper appeal. You can contribute festive non-perishable items such as Christmas puddings, savoury crackers and selection boxes to our donations box in the Refectory before Friday 18th December, and help spread a little joy to the more vulnerable members of our community.
Get Inspired
Our gifted arts community brings us joy all year round; our free exhibitions showcase the work of the talented people at Morley. Head to our Foyer Gallery for our annual jewellery show, featuring innovative designs from Morley jewellery students to make the festive season sparkle. Visit the Bawden Cases in the Refectory to see the work of our ceramics students. And head up to the Barry Till Gallery for a glimpse into the vibrant personal work by Morley's painting and drawing tutors.
The Waterloo Centre is the home of Morley Radio, our state-of-the-art radio studio producing fantastic shows from the Morley Community. Tune in the Views from the 'Loo to hear about everything happening in the Waterloo area, listen to our Gallery podcast for exclusive interviews with featured artists, and enjoy the acclaimed Diary of an Accidental Mother by our very own tutor Lana Citron.
Visual and Digital Arts
The arts are a big deal at Morley. Our specialist tutors are artists, designers and makers in their own right, so you'll be developing your skills and creativity in safe hands. Discover traditional, digital and sustainable printmaking processes in specialist studios, and create something truly unique. Or try designing and making your own clothes from scratch, with specialist couture techniques and tips on upcycling with our expert fashion team. Interested in the digital side of things? Get to grips with your DSLR camera or learn more about creative software and technology in our studios in 2021.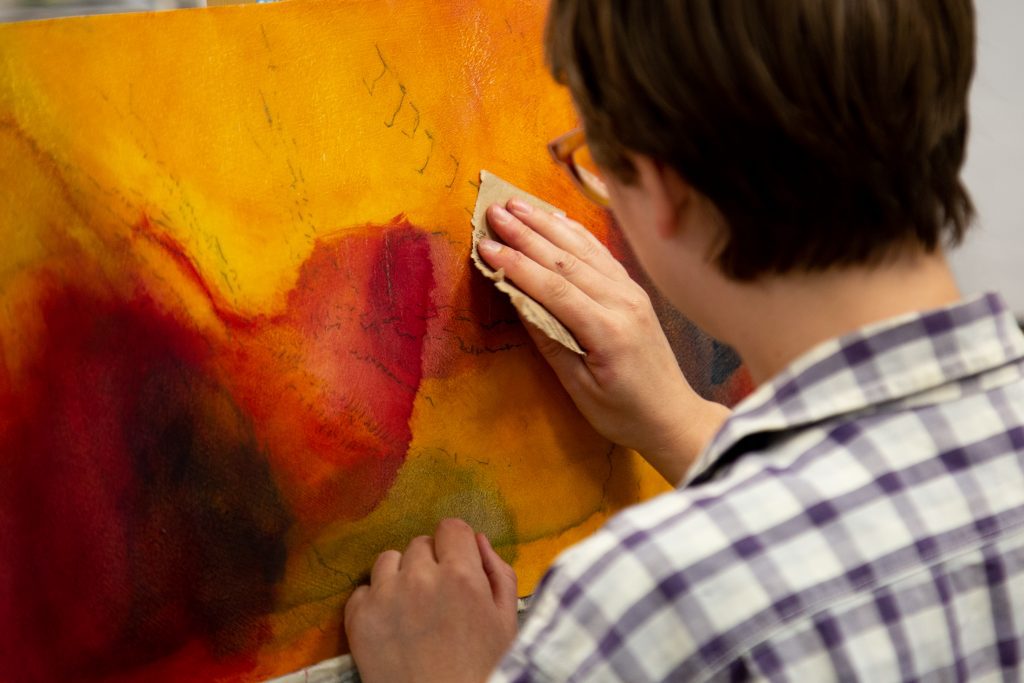 Music and Performing Arts
Morley has a long and vibrant history of music and performance, and we're here to support your creativity. Whether you've convinced yourself you can't hold a tune or dream of performing to thousands, our singing classes and choirs in all styles will help you find your voice. Or why not discover the creativity and innovation of Jazz and Afro-Cuban music? Our instrumental, jazz history, and performance ensemble courses are led by leading practitioners. You can join us on Tuesday at 1pm for our weekly classical Lunchtime concert, featuring performances by Morley students and tutors. And keep an eye out for the premiere of our Flamenco students' Lockdown Alegrías on YouTube this week.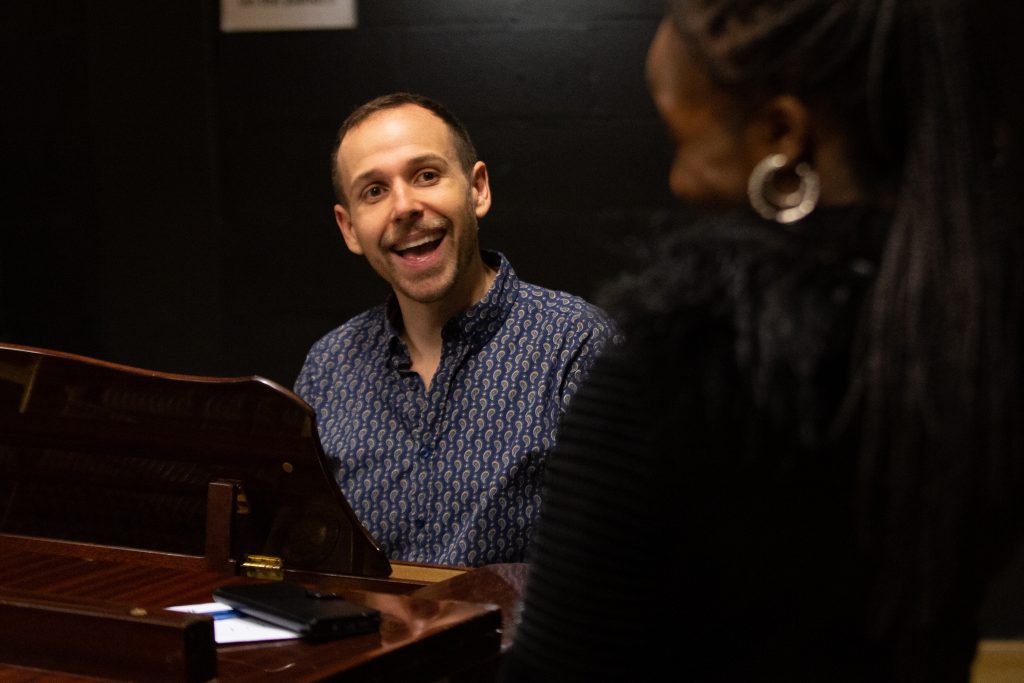 Humanities and Applied Sciences
Ask the big questions and enrich your understanding of the world at Morley. Learn about history and the humanities in one of the most historically-rich cities in the world, or start reaping the benefits of a multilingual life with language courses ranging from Spanish to Yoruba. We've all been glued to the news of scientific developments in 2020, so why not learn more about how things work with a short science course? And if 2020 has made you determined to change your career, our business courses will prepare you to move up the ladder or strike out on your own.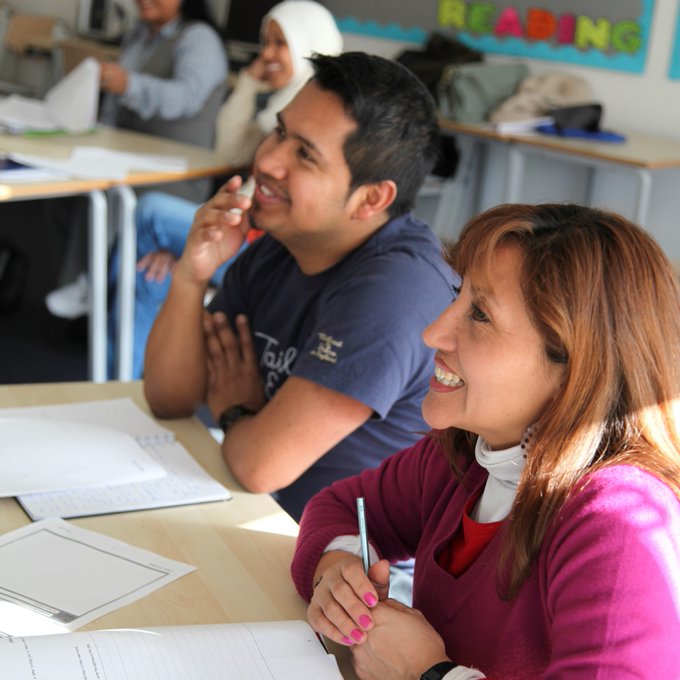 Community Learning
At the Waterloo Centre we work with and within our local communities to enrich lives by providing learning opportunities and progression for local people who may not otherwise take up learning due to personal, social and economic barriers.
We widen participation in lifelong learning and promote social and economic inclusion in Lambeth, Southwark and Lewisham by working in partnership with learning providers, voluntary organisations, employers and other stakeholders.
Essential Skills
Everyone begins their learning journey at different points. At the Waterloo Centre, and in our community centres at Stockwell and Lewington, we offer Entry Level courses for absolute beginners in English, Maths and ESOL to support learners in developing key skills. We also offer three sub-levels, with Entry Level 3 being the most difficult.
LEVEL 1
This is a beginners' level course that is roughly equivalent to a low GCSE grade and is designed to help you develop basic skills and knowledge that you can build on later. Level 1 courses generally require little previous experience,
LEVEL 2
A Level 2 course is roughly equivalent to a higher GCSE grade and is also suitable for students with little previous experience in a subject. These courses will provide you with a grounding for further study or for starting work.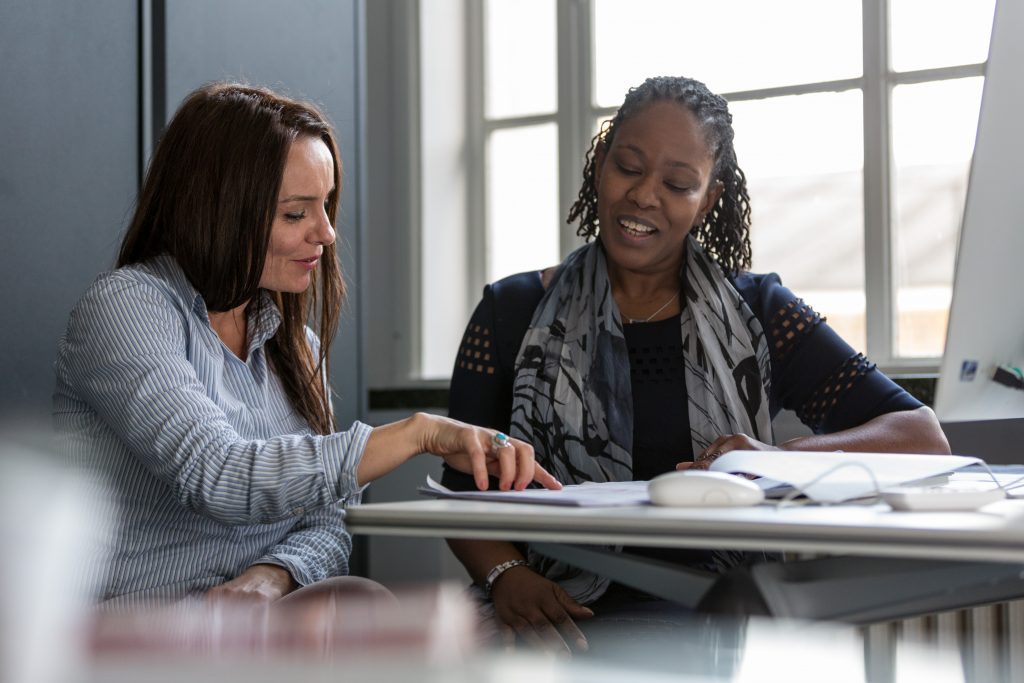 Open for Business
Here's our Centre Principal, Gerald Jones, to guide you through how we're keeping our students and staff safe while learning and working in the building: