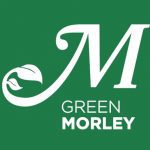 Between 26 and 30 April, we're hosting a series of activities to raise awareness around the issues of sustainability, environmentalism and climate emergency.
Students, staff and friends of the college will be coming together for five days of lunchtime, afternoon and evening online events to raise awareness of environmental issues.
"This will be our second Green Week because we believe, as a college, we have a key role to play in educating Londoners about climate change and environmental protection," said Matthew Cunningham, Morley's Chief Marketing and Engagement Officer.
Events over the week include art and craft events, as well as two of Morley's world famous free Penny Lectures on "Thinking in Circles Sustainable Design and The Circular Economy" by Sally Wright and "Creative Responses to the Earth Crisis" by Bridget Mckenzie.
You can find a full schedule and booking links here and a summary below.