The Broadcasters of Morley
Today – Friday 18 June 2021 – Morley Radio celebrates its second birthday, so our "X factor" for the week is the Broadcasters of Morley.
Watch this video to hear from Camilo Salazar about two exciting developments – the arrival of new studio facilities at our North Kensington and Chelsea Centres, and the availability of Morley Radio podcasts via your favourite podcasting platform:
You can even enjoy a virtual 360-degree tour of our Waterloo facilities by clicking here.
And here are five things you may not know about Morley Radio:
1) We've been joined by a number of Special Guests over the past year…
Morley drama student turned stage, TV and film actress Sarah Hoare:
Graffiti artist and drum and bass pioneer Goldie, who was interviewed by Chelsea's Matt Gee for ArtCast:
Skills and Apprenticeships Minister Gillian Keegan MP:
2) Diversity is very close to our hearts
From showcasing the diversity of what we do as a college to shining a light on the diversity within the communities we serve, we're on the case:
The Strangeness of Dub, a series presented by writer, researcher, and presenter Edward George, who takes us on a journey into reggae, dub, versions and versioning that draws on critical theory, social history, a deep and wide cross-genre musical selection, and live dub mixing.
Giving voice to our local LGBT communities is the focus of the newly-launched Lambeth Links Listens podcast, which premiered in February 2021
Conservation Heroes – now in its second series – showcases the diversity of the natural world: its titular heroes "are the dolphins, bats, otters, mangroves, newts and many others who are protecting our environment right now"
3) Our staff and students are heavily involved too…
…from Morley staffer Tim Richards – whose Jazz Piano Library often features fellow Morley tutors as they talk their way through some favourite tracks by some of the world's most influential jazz pianists – to the Morley Opera Podcast, whose guests are always Morley students talking about their experiences in music.
4) Some of our most loyal broadcasters are now in their second, third or even fourth series since the station launched two years ago.
Highlights include:
5) We offer courses in radio and media production
Click here to find out about courses in radio production, and here to find out about media production courses more widely.
The Broadcasters of Morley is part of The X of Morley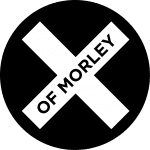 What are the "X factors" that define life at Morley College London? The X of Morley is a campaign that seeks to find out…
Launched in May 2021, the X of Morley shines a light on the uniqueness that is Morley College London. From "Fashions" to "Diversity", "Specialisms" to "Creativity", "Performers" to "RESTARTers", keep an eye on www.xofmorley.com to discover more in the coming months.