Special Feature: Media at Chelsea
This week we're exploring our media and photography courses and partnerships at Chelsea Centre for the Creative Industries.
Photographic partnerships
Photography is a big draw for Chelsea students, and the team is always on the lookout for creative collaborations that add to the student experience.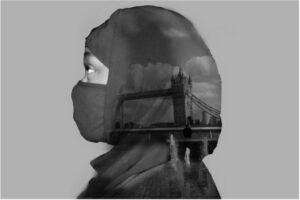 Autograph
In 2020, Morley kicked off a collaboration with Autograph Gallery. This project introduced students to new ways of thinking about and expressing identity, representation and human rights through photography.
Students explored how photography can be used as a voice to define or challenge an individual or community's identity. They then showcased their work online with the help of Morley Gallery.
Roy Mehta
This year, a partnership with professional photographer Roy Mehta has resulted in Chelsea photography students having the opportunity to work with a renowned professional photographer.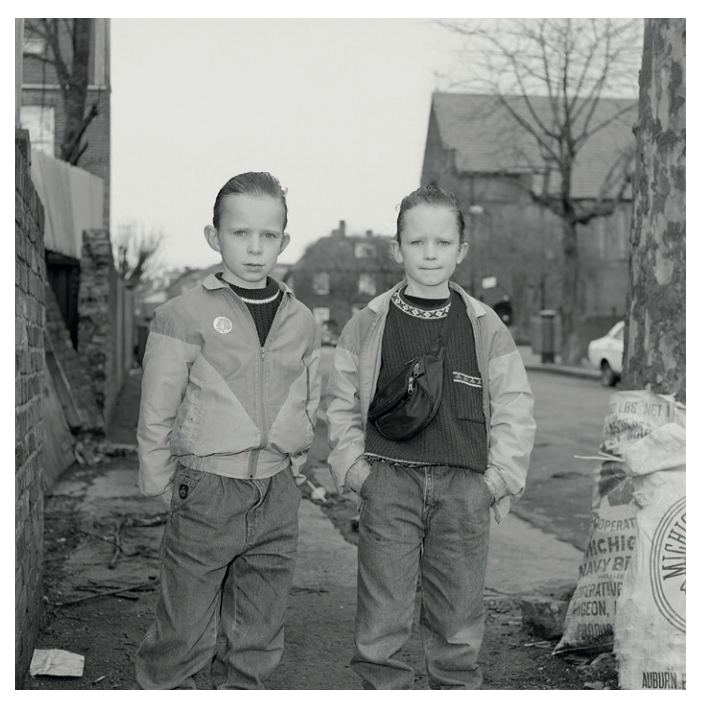 The photography department welcomed Roy in February 2021 as a guest speaker. He spoke to HNC/HND photography students about his photographic work and professional practice.
Having established a relationship with Roy, we have secured some work experience for our students during the exhibition period, as well as a portrait masterclass in Brent using 5X4 cameras. There has also been an exhibition talk delivered by Roy and Laura Noble the curator.
Roy's exhibition, "Revival, London 1989-1993" will take place at the Exhibition space in The Library at Willesden Green from 17 March – 29 May 2022.
ENBS and Hugo Glendinning
Morley shares the Carlyle Building with English National Ballet School (ENBS), so a natural partnership has always been on the cards. A recent collaboration between Morley's photography department, ENBS and professional dance photographer Hugo Glendinning provided a very positive experience to Morley's photography students and offered them a window into the performing arts world.
Being able to see Hugo in action working with third-year ENBS students was a great opportunity to understand the importance of communicating and directing the dancers, and capturing their amazing movements. It provided an invaluable contribution to the students' professional development and a great insight into problem solving skills when dealing with realistic challenges during a photo shoot.
"The collaboration with Morley College London creates a platform for our students to engage with several different art forms including film, photography and drawing. Students learn how to work and collaborate with a range of practitioners, which helps develop their leadership skills, which can boost their confidence and self-esteem. We were thrilled that some of our students had the opportunity to work with the renowned dance photographer Hugo Glendinning recently and we are excited to see where this new partnership with Morley takes us to next."

ENBS spokesperson, talking about the mutual benefits to Morley and ENBS students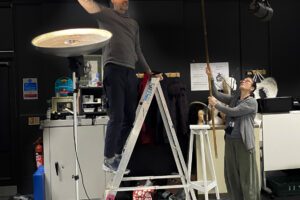 Film and TV
Moving pictures are important to Morley students too, and this month we're presenting two very different experiences of film and television.
Foresight – Film4 and Fruit Tree Media
On Wednesday 16 March, we're delighted to be working with Film4 and Fruit Tree Media to present Foresight, a screening of five short sci-fi films followed by a Q&A with some of the filmmakers.

Each film imagines a different future for Black and Brown characters, including:
They Heard Him Shout Allahu Akbar: Zaid, recently released from prison for an unknown crime, tries to reintegrate into his previous life, only to find that the arms of the state can control what he says and does.
X Us: Two unaccompanied brothers embark on a journey to a new settlement on the moon planet Titan. Their interactions reflect the subtle naivety and anxious fear this huge moment means for each of them amidst an industrial sized group of migrants.
The Future Isn't What It Used To Be: By the year 2080, climate change has forced human beings from the Earth, those who remain forced to live isolated nomadic existence. In the desolate landscape, Dez forages for survival, until they unearth a morsel of the past which leads them on an unexpected mission.
Twice As Good: The night before her son Dee Dee's seventh birthday, an unexpected intruder crash-lands into Grace's kitchen. As she discovers who the intruder is she must decide how to protect her son while navigating the complexities of Black parenthood in modern Britain.
Digging: Ziba, Ché, Neela and Kofi use their devices to take trips through their memories to settle an argument.
The screening takes place at 5.30pm on Wednesday 16 March and is free to attend – click here to book.
Bridgerton
On Saturday 26 March, we turn our attention to the small screen and – on the day after its UK premiere of the first episode of season two – to the Netflix megahit Bridgerton.
Tutor Caryle Webb-Ingall will host a workshop and walkaround of London's Regency landmarks, providing an insightful opportunity to explore the world of the Bridgerton and Featherington families.
The Regency is noted for its elegance and achievements in art and architecture, and for being a time of great social, political and economic change. This is an opportunity to explore that world, and to enhance your enjoyment of the TV series by finding out about Royalty and the season, learn about fashion, balls and parks and then discover the buildings and shops where the family would have gone about their lives.
This course starts in the morning (10am) at the Chelsea Centre for the Creative Industries; in the afternoon there is a guided walk starting at Green Park. Click here to book.
To find out more
Colin Johnson, Head of Media at the Chelsea Centre for the Creative Industries, is keen to hear from anyone interested in the college's media courses:
I joined Morley's Chelsea Centre with its focus on Creative Industries because it's innovative, and has a collaborative interdisciplinary creative arts curriculum. I encourage you to join us too!

Colin Johnson, Head of Media
If you're interested to join our vibrant community of Chelsea creatives:
come and visit us at Hortensia Road
get in touch with Student Services by clicking the blue chat button at the bottom-left of this page