Jazzing It Up: a trio of unforgettable events
Morley's musicians have been jazzing it up with top-tier performances.
Morley Big Band at City Hall
The Morley Big Band, under Flavio Li Vigni's direction, mesmerized audiences at City Hall on Thursday 2 November, providing the perfect soundtrack for The Adult Learning Awards Ceremony at City Hall.
The event, hosted by the Mayor's office, celebrated the remarkable achievements of individuals in the realm of adult learning, and the music played by the Morley Big Band added an extra layer of significance to the evening.
In the words of a Morley Big Band student, "Playing at the Adult Learning Awards Ceremony again was an incredible experience. The sense of celebration of adult achievements makes this event even more special for our band".
The Morley Big Band will be playing at the Emma Cons Hall, Waterloo on 6 December. Book your free tickets below!
Morley Jazz Orchestra Concert at Milton Court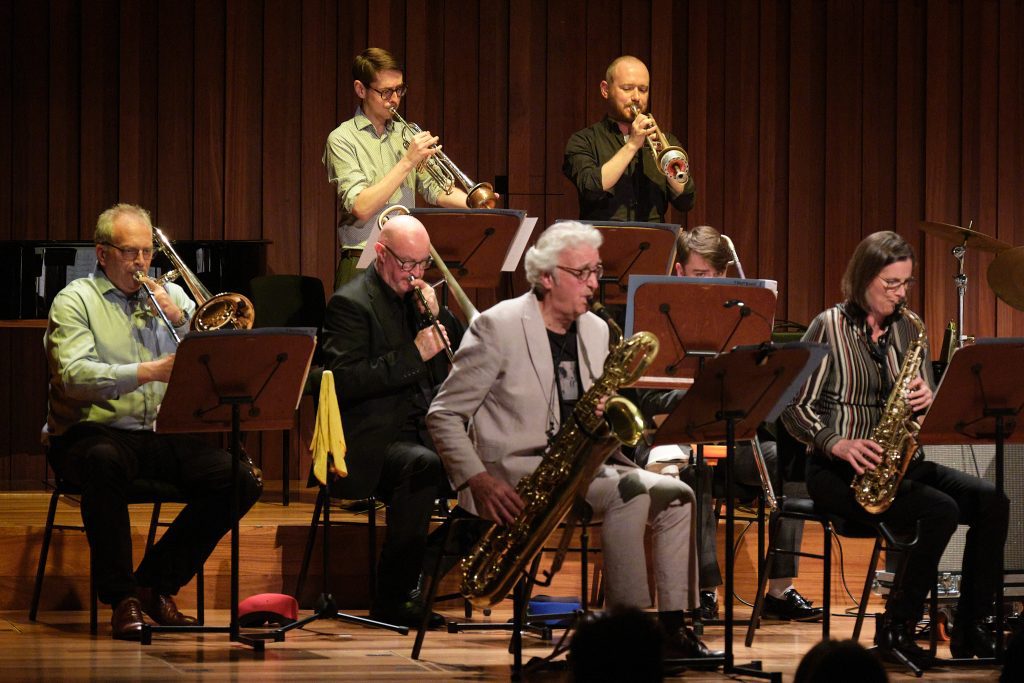 On Friday 3 November, the Morley Jazz Orchestra, led by Richard Pywell, set the night ablaze with an unforgettable concert at the prestigious Milton Court.
Collaborating seamlessly with the Guildhall School of Music Jazz Orchestra, this double-bill celebration was a musical feast… a journey through Bill Russo's compositions, breathing new life into his work and transporting the audience to the heart of his work.
A major figure in the third-stream movement, seeking to find common ground between jazz and classical music, Bill Russo established his "London Jazz Orchestra" while working for the BBC in London during the early 1960s.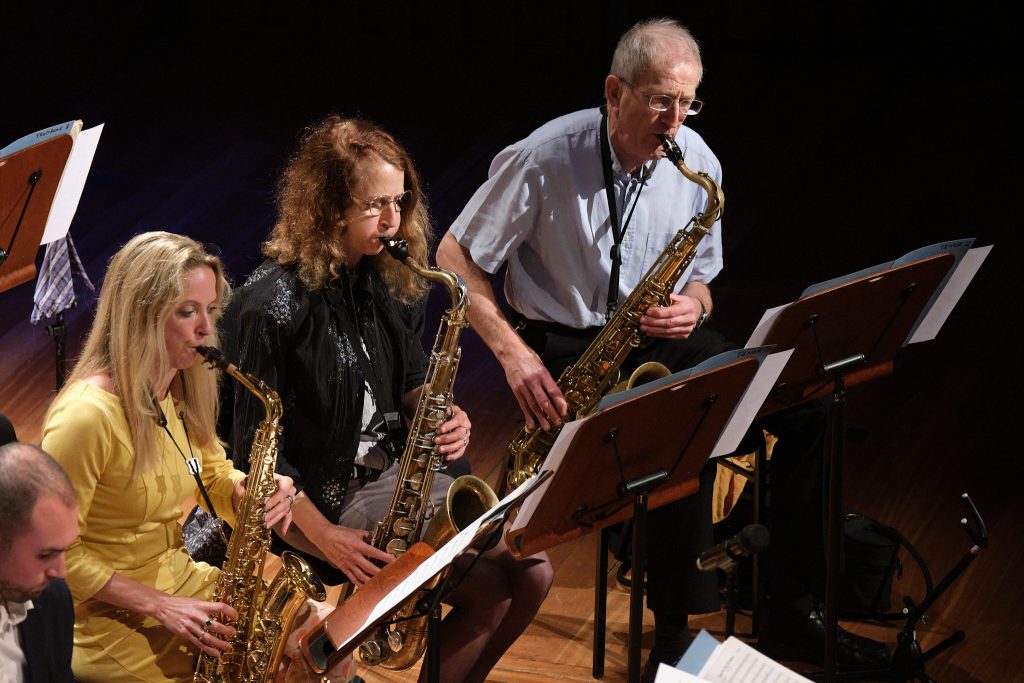 As well as adapting works that he had previously scored for the Stan Kenton band, and composing fresh material for this new London ensemble, Russo taught and fostered a new generation of musicians also represented in the programme.
Among them was Gordon Rose, trumpeter and leading Musical Director (London Palladium, BBC etc), who in 1965 had the foresight to preserve the unique LJO library and use it to found Morley Jazz Orchestra (which Rose continued to direct until 2014).
The evening reached new heights with the captivating presence of British jazz trumpet legend Henry Lowther. His masterful notes and soulful tunes added a layer of brilliance to the performance, creating an atmosphere of pure magic. An evening to be remembered.
Girls in Jazz
We recently hosted an immersive jazz day in collaboration with Guildhall School of Music and Drama welcoming young female musicians aged 11-18.
Led by musicians Amy Baldwin, Joy Ellis, Josephine Davies, and Sara Dhillon, the day featured practical workshops on improvisation, jazz standards, and the impactful contributions of women in jazz.
The day concluded with a thrilling performance by the workshop leaders, inspiring participants and fostering a creative and collaborative atmosphere. The informal sharing performance in Morley's Emma Cons Hall provided a platform for participants to showcase their newfound skills, highlighting the inclusive and supportive environment of the day.
This jazz day at Morley was a testament to the power of collaboration, education, and the joy of making music together. We're grateful to Guildhall School of Music and Drama, our workshop leaders, and our students for a resounding success.
Stay tuned for more musical adventures and collaborative initiatives – keep an eye on our Events page to find out more.