Programme:
Francesca Fargion – Diary Songs
Edward Henderson – ILYSM
Edward Henderson – Insides
In Diary Songs, I sing un-edited extracts from a diary I kept when I was 12 years old accompanied by chords from Beatles songs (as I was obsessed with them at the time). Through anecdotes, questions and reflections, the piece fondly shines a light upon the boundary between childhood and the teenage years, while playfully exploring the relationship and distance between the past and present self. FF
ILYSM started as an exploration of a feature on my keyboard at home that allows me to make a recording on it and then play over the top of that recording. I have used versions of this technique before for example in composition of my piece for two pianos, Hold (2017). The very opening of ILYSM is fixed but almost immediately the piece becomes a double improvisation. I found that playing spontaneous material against myself allowed me to access an uninhibited performative state analogous to automatic writing. It is a process that produces unselfconsciously expressive material.
Insides is a more contained and hypnotic piece with three timed sections that explore obliquely related material. Each section is built on a constant pulse. I view this piece as existing in the same compositional vein as an ensemble work I made for the combined forces of Ensemble Garage and Bastard Assignments in Cologne last summer, One Two (2022), in that it juxtaposes an organically developing opening with a mechanically repetitive second section. In Insides I add a third section, an abstracted song. EH
BIOGRAPHY
Edward Henderson is a composer from south London. His work has been programmed at hcmf//, LCMF and Aldeburgh Festival as well as broadcast on BBC Radio 3, Deutchlandfunk and Südwestrundfunk in Germany and on RTÉ in Ireland.
Since 2013, alongside Timothy Cape, Caitlin Rowley and Josh Spear, he has been part of the composer-performer group Bastard Assignments ("one of the most exciting forces in contemporary music" – Financial Times). In 2024 they are developing concert-length collaborative commissions for performance in 2025 and 2026 in Norway, Germany and London.
Edward studied music at the University of Cambridge and composition at Trinity Laban where he was awarded the Directors' Prize for Composition. He writes about music for The Wire (UK) and Positionen (DE).
He teaches composition and music history at City Lit and in the junior department at Trinity Laban and he is the composition tutor at Morley College.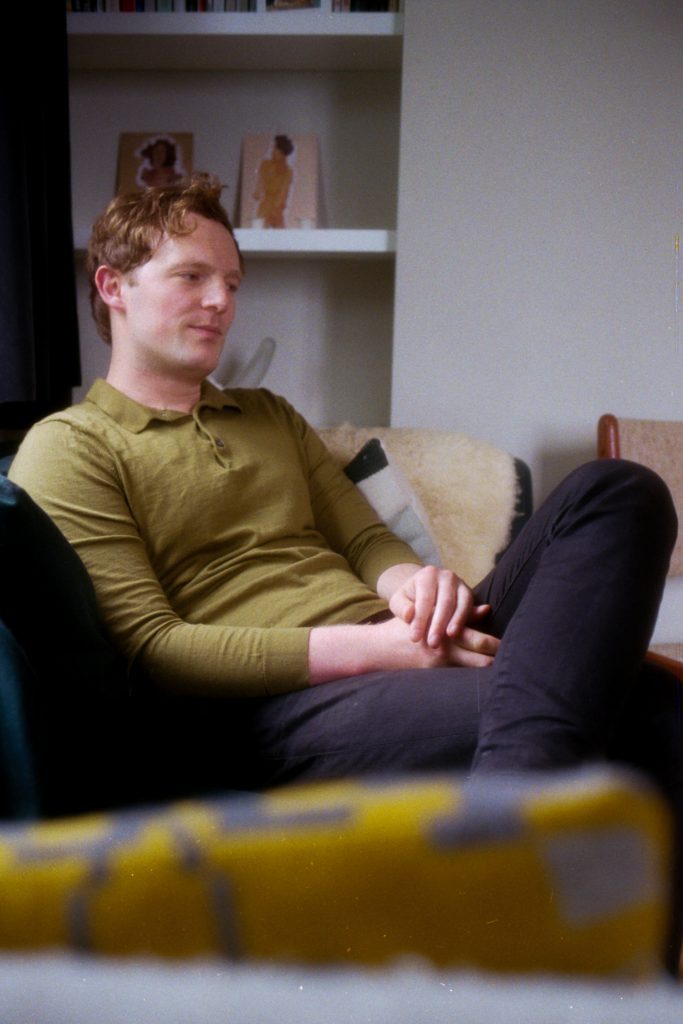 Francesca Fargion is a composer/performer currently doing a PhD at the Royal Birmingham Conservatoire, funded by Midlands4Cities. She studied the piano at the Guildhall School of Music and Drama, before doing a Masters in Creative Practice at Goldsmiths University. She has performed internationally at venues such as, Cafe Oto (London), Iklektik (London), Kaaitheater (Brussels), Théâtre de la Bastille (Paris) and renowned festivals including LCMF (London), Music We'd like to Hear (London), Impulstanz (Vienna), Festspillene (Bergen). She works with naivety, humour and explores female perspectives and home-made aesthetics, often writing for her voice and keyboard instruments. Over the last few years she has written a variety of music and performance pieces, including a commission by Volcano Theatre resulting in 'The Singing Agony Aunt' (2022), which subsequently toured to Nuremberg as part of the Musik Installationen festival. Another commission includes an 'insert' into Seán Clancy and Andy Ingamell's durational piece 'This Is About' for which she created and performed her 'Diary Songs' (2020). In addition to her solo work, she writes for her sibling duo collaboration, The Fargions, who have also recently begun curating an experimental performance event series, 'Good Company', in London. She has performed and collaborated with ensembles such as Apartment House and Plus Minus ensemble, in addition to working with several dance and theatre practitioners. This includes working extensively with Burrows&Fargion on their project '52 Portraits', and their ongoing series Music For Lectures. She has also been involved in the work of Spreafico Eckly (Andrea Spreafico and Caroline Eckly) touring their latest piece 'Bad Dante Bad English Bad Opera'; and dance company ECCE's (Claire Croizé and Etienne Guilloteau) 2019 piece, 'Flowers (we are)'. Her latest piece Louise, gently falling, commissioned by Plus Minus ensemble as part of the Cyborg Soloists research project, will be performed in October 2023.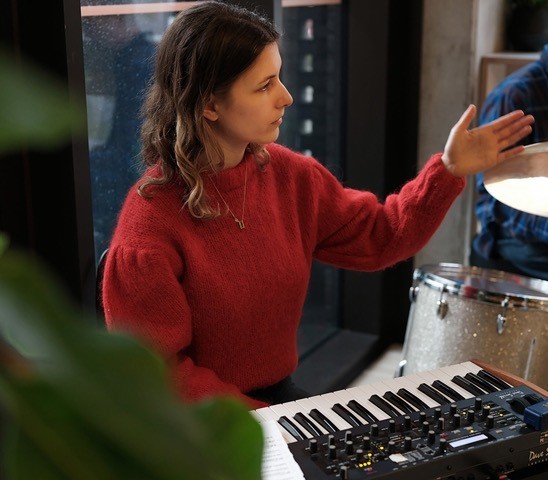 Venue: Holst Room, Morley College London