De Beers Group jewellery scholars impress at end of year show
Four Morley jewellery students who have benefited from funding provided by jewellery giant the De Beers Group are exhibiting their work in their end of year show at Morley's Waterloo Centre.
Running until Tuesday 4 July, the exhibition showcases the work of Jo Boateng, Angela Benjamin and Zita Abila, who were the successful applicants for the coveted De Beers Group Scholarship at Morley College London, specifically aimed at encouraging participation in the jewellery industry for people of colour.
A total of £28,000 funding has supported the scholars through covering course fees, material grants, mentoring, and exhibition costs.
Helen Smith, Programme Area Manager for Jewellery and Glass at Morley's Waterloo Centre for Adult Education, said: "A huge 'thank you' to the De Beers Group for this amazing opportunity. It has allowed the De Beers scholars to reach their goals, while encouraging diversity within the jewellery industry. We wish them every success in their bright futures."
The De Beers Group Scholarship Show is part of The Artists of Morley, a campaign that showcases work by visual arts students throughout Morley College London and running throughout June and July 2023.
Click below to watch a video overview of the exhibition, or visit in person at the Waterloo Centre until Tuesday 4 July.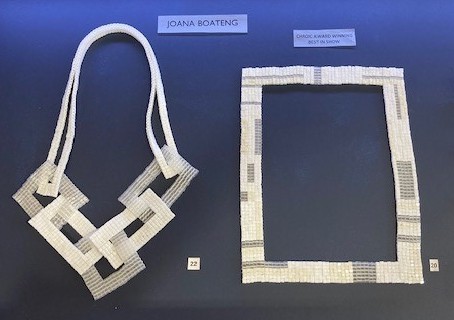 You can follow our De Beers scholars' progress through their Instagram posts: