Zsuzsi Roboz' generosity of spirit lives on through scholarship programme
Zsuzsi Roboz was a master portraitist that regarded herself as a painter who sometimes painted portraits, usually of friends and idols from her world of music, theatre, dance, and, of course, of fellow artists. In her bequest she has left a substantial sum of money and her studio paintings within a trust to provide support for young emerging artists. The Zsuzsi Roboz scholarship, established in 2015, continues its work in supporting artistic talent, with recipients undertaking a year of part-time, tailored study at Morley College London. Scholars receive personal tutoring from professional artists throughout the year, and a public exhibition of their work at the end of the scholarship period.
Our upcoming exhibition in March in the Waterloo Centre foyer will feature the work of current Zsuzsi Roboz scholars, Lauren Goldie and Eimhin Moran, exploring their work as it progresses.
Lauren Goldie
Lauren Goldie is a London based artist and recent MA graduate from Central Saint Martins. She is a former winner of the Broomhill National Sculpture Prize, recent winner of The Graduate Art Show, The Cecil Collins Memorial Award and The Muse Residency. Goldie's research is astrophysical, exploring storytelling and the imagery to confront real, environmental issues. Current artworks explore the value of orbital objects in outer space. During the Zsuzsi Roboz Scholarship she continues to research materials considered valuable when mining in outer space and experiments with sustainable binding alternatives to resin.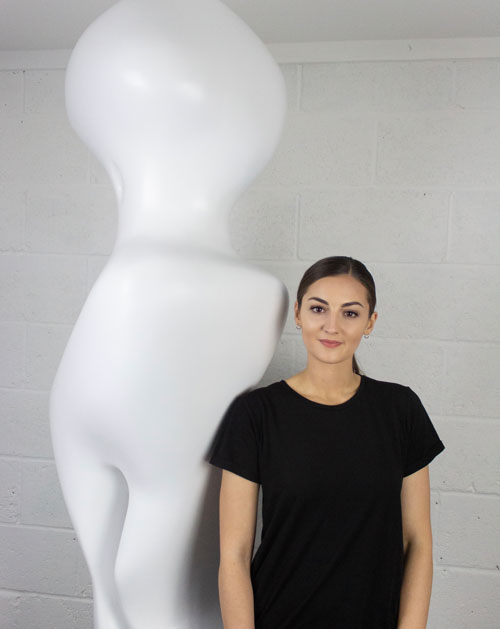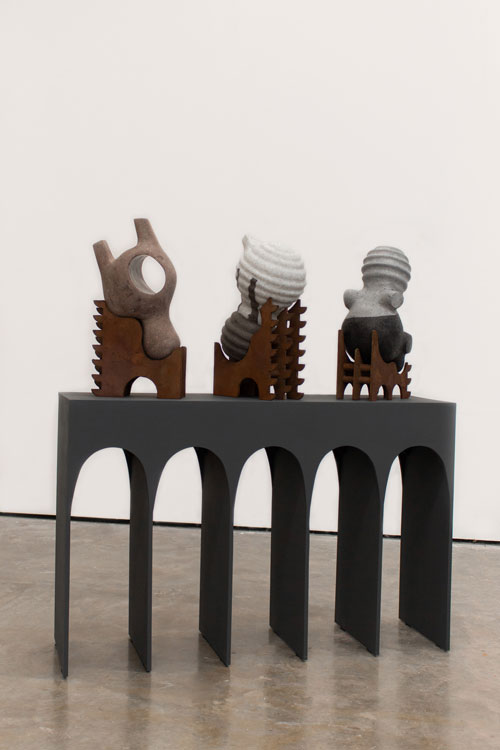 Eimhin Moran
Eimhin joined the Morley College London community in 2021 after enrolling on the Foundation Diploma in Art course. Upon graduating, Eimhin's work was selected for inclusion in UAL Origins Creatives. Eimhin was thrilled to be awarded a position on the 22/23 Zsuzsi Roboz Scholarship. A second year of study provides Eimhin with the opportunity to continue the momentum of his development, to expand his creative network, and to further explore the disciplines on offer at Morley College London's Waterloo Centre for Adult Education.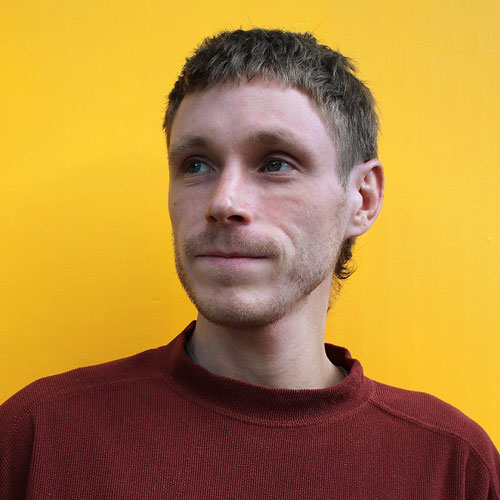 Eimhin finds interest in the grey area in-between opposing ideologies, where lie notions of irony, anonymity, and scepticism. Eimhin substitutes and combines contrasting materials, forms, and processes to understand, to challenge and ultimately to reconcile, resulting in an effect of balance. Eimhin has tailor made a programme of courses for the scholarship that includes constructed textiles, wood sculpture, casting and drawing.'
Sara Robertson-Jonas, Head of Visual Arts at Morley College London, said:
"Mentoring, especially in the Arts, is part of the life-blood of Morley College London. We are honoured to have worked with great names through history and scholarship programmes such as this, as well as generous bequests, help us to support the next generation of greats to achieve and grow as artists. I can't emphasise enough the value and positive impact that these scholarships have – Zsuzsi Roboz's clear generosity of spirit lives on and we're so grateful to her legacy and to the Trust for their support."
A previous scholar, Oli Epp, has a painting on display in the foyer at the Waterloo Centre, as well as a recently bequeathed portrait painting, new to Morley College, by Zsuzsi Roboz.