Morley Student Awards 2021: winners announced
This week we're celebrating the achievements of our students, including those who are receiving awards in the Morley Student Awards 2021.
And the winner is…
North Kensington
Student Journey Award: Osama Alawad – also selected as Student of the Year (North Kensington)
Social Justice Award: Sahra Amhed Mohamed
Higher Education Award: Amy Watkins
Lifelong Learner Award: Jody Cole
Curriculum Awards:

Science: Erin Gibson
Art: Sara Musa
Humanities: Joey Lawrence
Business and IT: Joseph Alfred
Essential Skills: Jenny Mercurio
Chelsea
Student Journey Award: Piotr Misiaszek
Social Justice Award: Abbie Beckwith
Higher Education Award: Hannah Uzor
Lifelong Learner Award: Eve Milner
Curriculum Awards:

Media: Jaden Melache
Art: Ruthie Martin
Design: Sofiane Simayya – also selected as Student of the Year (Chelsea)
Essential Skills: Chyna King
Waterloo
Outstanding Achievement Award: Kabir Rattu
Outstanding Commitment to Study Award: Krisztina Kerek – also selected as Student of the Year (Waterloo)
Return to Learning Award: Grace Poulson
Lifelong Learning Awards: Annie Cushing
Most Promising Learner Award: Chelsea Peters
Two special awards
Morley's Governing Body made two special awards this year, given to those who have made a particular contribution to the Morley College London community. They are:
The Inspiring Ambition Award: Tayshan Hayden-Smith
The Learning for Life Award: Jennette Arnold OBE
A virtual ceremony
As last year, we've put together a 'virtual' Morley Student Awards ceremony, which was premiered on the evening of Thursday 15 July. Watch the ceremony below:
You can listen to audio highlights via the Xtra podcast (episode 6).
More from our award winners
Swipe through the story below to hear from some of our award winners (make sure you 'unmute' the story):
The Students of Morley is part of The X of Morley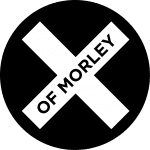 What are the "X factors" that define life at Morley College London? The X of Morley is a campaign that seeks to find out…
Launched in May 2021, the X of Morley shines a light on the uniqueness that is Morley College London. From "Fashions" to "Diversity", "Specialisms" to "Creativity", "Performers" to "RESTARTers", keep an eye on www.xofmorley.com to discover more in the coming months.