Morley Radio Kickstarters get to the heart of skills agenda
Morley College London Radio Production Assistants – recruited thanks to the Government's Kickstart Scheme – have been putting their new skills to the test.
Maizie Wilson, 21, and Markas Michmel, 23, interviewed Jules Pipe (Deputy Mayor, Planning, Regeneration and Skills), and Felicity Buchan (MP for Kensington) as part of two visits to the College.
They discussed Morley's role in supporting Londoners to build the skills they need to respond to a changing economy, as well as addressing issues of social value, pathways and community engagement in further education and skills training.
Visiting Morley's teaching centres at Waterloo and North Kensington respectively, Jules and Felicity met students and tutors to see progress in developing a COVID-19-responsive curriculum and bringing students back to in-person learning.
They also saw the results of continued investment in college buildings, Galleries and Radio facilities, all of which are designed to foster responsive and accessible learning environments for each of our communities following the February 2020 merger with Kensington and Chelsea College.
Now a three-centre adult and further education college, Morley is London's largest Institute of Adult Learning and is passionately invested in lifelong learning for adults both north and south of the river.
Matthew Cunningham, Chief Marketing and Engagement Officer, said "We've been delighted to see our students, as well as our Kickstart trainees, really thrive during a period of real uncertainty in London. I'm delighted they have been able to enjoy high quality, inclusive, affordable and supportive community-led education and training."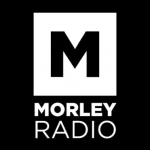 To listen to some more of our Morley Guests visit www.morleyradio.co.uk or click on the Morley Radio logo