Morley marks 150 years of education in North Ken
It was in September 1873 – 150 years ago – that members of the North Kensington community first had the opportunity to gain an education on the site that is now Morley's Centre for Skills.
Morley has marked the moment, and celebrated the more recent landmark moment of the completion of the Centre's full refurbishment, by unveiling three new artworks at the Wornington Road site.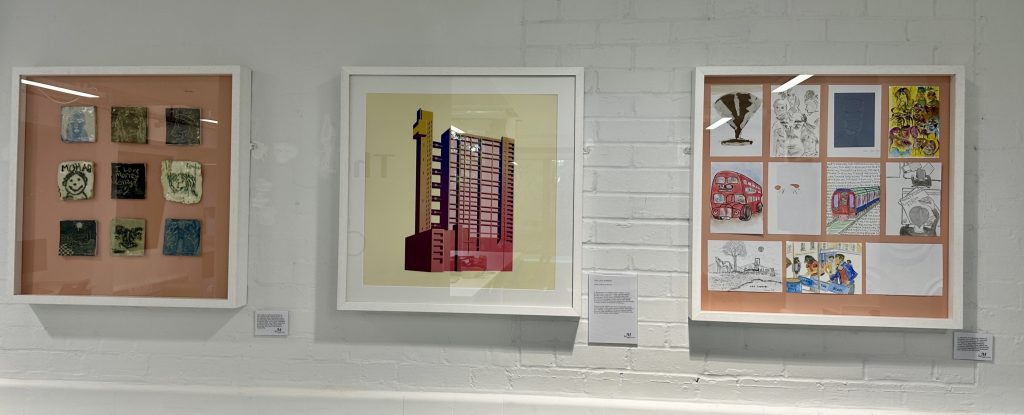 Local community artist and designer Toby Laurent-Belson's print of the neighbouring Trellick Tower is flanked by artworks created as part of the Centre's relaunch in May 2023: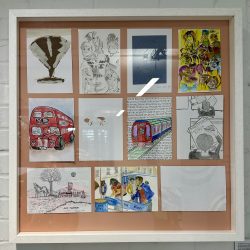 A selection of postcards drawn by students and staff for the opening of the North Kensington Centre for Skills in May 2023 following major renovations. They reflect the priorities and interests of the diverse community that has built up around the Centre in its 150 years.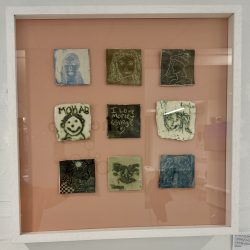 Tiles made by staff and students at the ceramics stall, hosted as part of a Community Open Day held to mark the reopening of the North Kensington Centre for Skills in May 2023. Intended as self-portraits, they reflect more than just faces, but the ideas and motifs that mean the most to the Centre's community.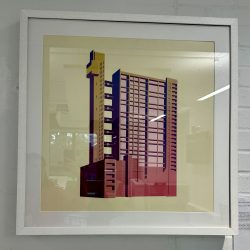 Trellick Sunrise: A giclee print of neighbouring Treillick Tower, produced by local artist Toby Laurent Belson for the TT50 exhibition celebrating the 50th anniversary of the tower and later exhibited at the North Kensington Centre on its own 150th anniversary before being purchased for the Morley College London Permanent Collection.
The artworks are on permanent display in the student areas of the site; members of the public can arrange to view them by arrangement during opening hours.