Morley achieves HE gold standard
Morley College London has been awarded the prestigious Gold rating in the Teaching Excellence Framework (TEF).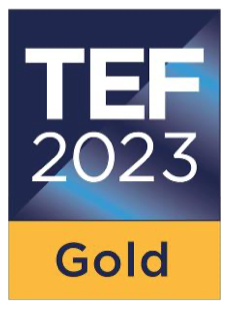 This recognition, awarded by a panel of academics and students with expertise in learning and teaching, signifies outstanding student experiences and outcomes.
Report highlights
The report emphasises several factors contributing to this achievement:
Effective approaches: Morley's methods ensure students' success and progression in their studies. These approaches establish valuable connections between students, learning resources, subjects, and industries.
Teaching excellence: Morley has implemented highly effective teaching, assessment, and feedback practices, supporting students' learning, progression, and attainment.
Engagement with employers: scholarship, professional practice, and engagement with employers and external professional networks is contributing to an outstanding academic experience for its students.
High-quality: the outstanding learning environment and academic support is tailored to students' needs.
Within the overall Gold rating, the panel also identified the student experience to be at a gold level, reflecting the college's emphasis on high-quality face-to-face teaching delivered in small group sizes.
"Students can have confidence in a high-quality higher education at Morley College London"
Dr Andrew Gower, Morley College London Principal and Chief Executive, said: "As the only specialist adult education institute in the country offering higher education as an integral part of its strategic mission, we are delighted to receive the overall rating of Gold within the Teaching Excellence Framework.
"From short courses through to masterclasses for professional practitioners, our higher education provision plays a vital role in enabling our students – 90% of whom are over the age of 21 – to achieve their ambitions in life and work.
"I would like to take this opportunity to express my thanks for the active support of partners, notably Ravensbourne University London and Kingston University London – and my gratitude to staff and governors here at Morley, for their energy and expertise in enabling us to provide compelling evidence of Gold-rated student support and success.
"Whatever their age and background, our TEF Gold rating means that students can have confidence in a high-quality higher education at Morley College London."
What is the TEF?
The Teaching Excellence Framework (TEF) is a national initiative by the Office for Students (OfS) aimed at promoting excellence in teaching, learning, and student outcomes. Morley College London's Gold rating is valid for four years.
Visit the OfS website to find out more.
New HE offer to be published in October
Morley will publish its new curriculum offer for higher education students looking to commence study in autumn 2024 on Thursday 19 October 2023, in advance of a virtual HE Open Event due to take place at 6pm on Wednesday 1 November.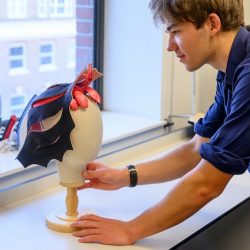 Matias Shortcook, Vice Principal for Innovation, Quality and Performance, said: "We're excited to launch our 2024 HE offer off the back of this fantastic news about TEF Gold as well as our strong NSS (National Student Survey) results.
"Prospective students can look forward to a range of innovative courses that play to our strengths as a boutique provider within the capital. That includes distinctive but industry-relevant choices like Millinery, where Morley remains the only provider nationwide to offer this skill at this level."
Full details – including a new prospectus – will be available by clicking the Higher Education tile on the Morley homepage.