Today we remember those who lost their lives – and those families whose lives were forever changed – on 14 June 2017.
We believe in the power of learning to transform lives and stand in solidarity with – and with commitment to – the community around our North Kensington Centre.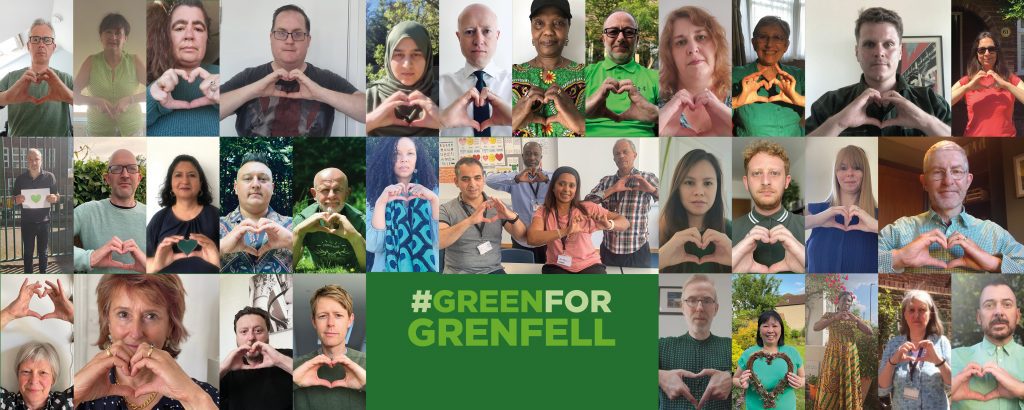 At Morley College London we are:
Lighting up our North Kensington Centre in green from Saturday 12 to Monday 14 June.
Bringing staff together virtually to create a green hearts collage that is being used across our digital communications channels.
Releasing a new episode of Grenfell Stories (to be made available on Morley Radio on Monday), a series which documents the experience of members of the North Kensington community.
Observing a minute's silence at midday on Monday 14 June.
Thank you to our friends at Illuminated River and Signify for their invaluable support in lighting the building.
To learn more about the national commemorations, please visit Grenfell United.