Summer is here and the X of Morley will be taking a break for the next few weeks as we get ready for the start of next academic year.
Before we go, here's a quick reminder of a couple of projects going on at Morley over the next few weeks…
Taster classes at Waterloo
There are still some places left on our Summer of Morley taster courses at Waterloo – take a look here to find out what's available. They're a great way to gain an insight into subject areas you might want to sign up for from September onwards.
Join us too for our Waterloo Centre Open Day on Saturday 2 September, where you'll have the opportunity to take part in a range of fun and practical workshops.
A green wall for North Kensington
We're fundraising to build a 'green wall' at our North Kensington Centre whilst renovation works really get going. The project will be completed by young people from the local community under the leadership of local entrepreneur (and recent Morley award winner!) Tayshan Hayden-Smith and his Grow2Know team. Watch the video below to learn more, and donate if you're able to – every penny counts.
Chelsea Centre summer drop-ins
We love meeting creative people and discussing the amazing opportunities that could be open to them, and how we can help them to achieve their potential. We know this year, more than any other year, has been unique, so we'd love to hear your story and what makes you passionate about being creative.
Book a slot to meet with one of our lovely Chelsea academic team (online or in-person) to discuss the opportunities for study this year.
The Summer of Morley is part of The X of Morley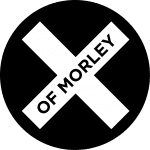 What are the "X factors" that define life at Morley College London? The X of Morley is a campaign that seeks to find out…
Launched in May 2021, the X of Morley shines a light on the uniqueness that is Morley College London. From "Fashions" to "Diversity", "Specialisms" to "Creativity", "Performers" to "RESTARTers".
We're taking a break over the summer, but keep an eye on www.xofmorley.com to discover more from September onwards.