Morley Radio to commission first 'takeover'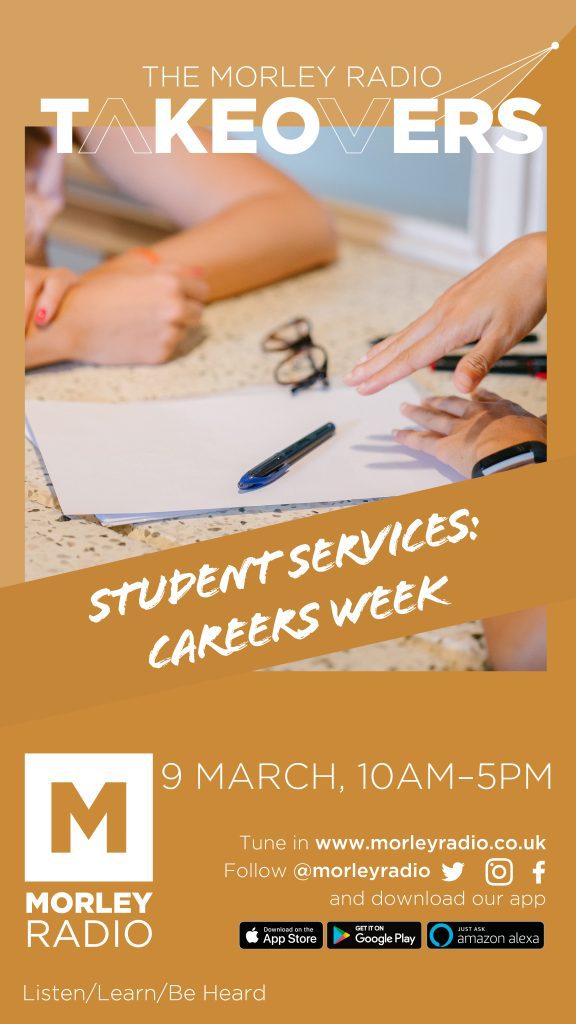 Morley's Student Services team will stage the first ever 'takeover' of Morley Radio – Morley's in-house internet radio station and podcast provider – on Wednesday 9 March.
Part of an initiative to take the Morley message further and wider, the day is designed to give people access to top-notch information, advice and guidance (IAG) about the education offer at London's largest adult education institution.
The 7-hour long takeover will feature both live and pre-recorded content, as well as music, anchored by Waterloo-based Careers and IAG Officer David Lipington.
Planned guests include:
Stephen Evans – CEO of the Learning and Work Institute
Daniel Stankowski – Head of Interactive at Surround Vision
Emily Muntz – Mental Health & Wellbeing Co-ordinator at Morley College London
Alison McNamara – Chief People Officer at Morley College London
Zino Khalfaoui – Community Development Officer at RBKC
Paul Jennings – Social Value Manager at Morgan Sindall
Craig-Hanlon Smith – Centre Principal at Morley College London
Peter Smith – Senior Football Journalist at Sky Sports News
And a range of Morley students
Tune in between 10am and 5pm on Wednesday 9 March by clicking the play button below, or going to www.morleyradio.co.uk (or clicking the Morley Radio logo at the bottom of this page)
We are very excited to launch our Morley Radio Takeovers in collaboration with the Advice and Guidance Team. They have curated a very interesting and exciting roster of guest for interviews that will be featured on the day. We hope this is the first of many and we encourage other areas of the College and Curriculum departments to get in touch and takeover Morley Radio for a day!

Camilo Salazar, Morley Radio and Studios Manager