Morley hosts reception at House of Commons
At a special event on the Terrace of the House of Commons, we unveiled four improvement projects designed to meet the learning needs of London communities in Kensington, Chelsea and Lambeth.
The four projects are designed to strengthen communities through lifelong learning, to excite ambition and enable achievement for learners and to drive forward Morley's unique contribution to adult education in London.
Each project is seeking champions from the sector and beyond to support the benefits they will bring about: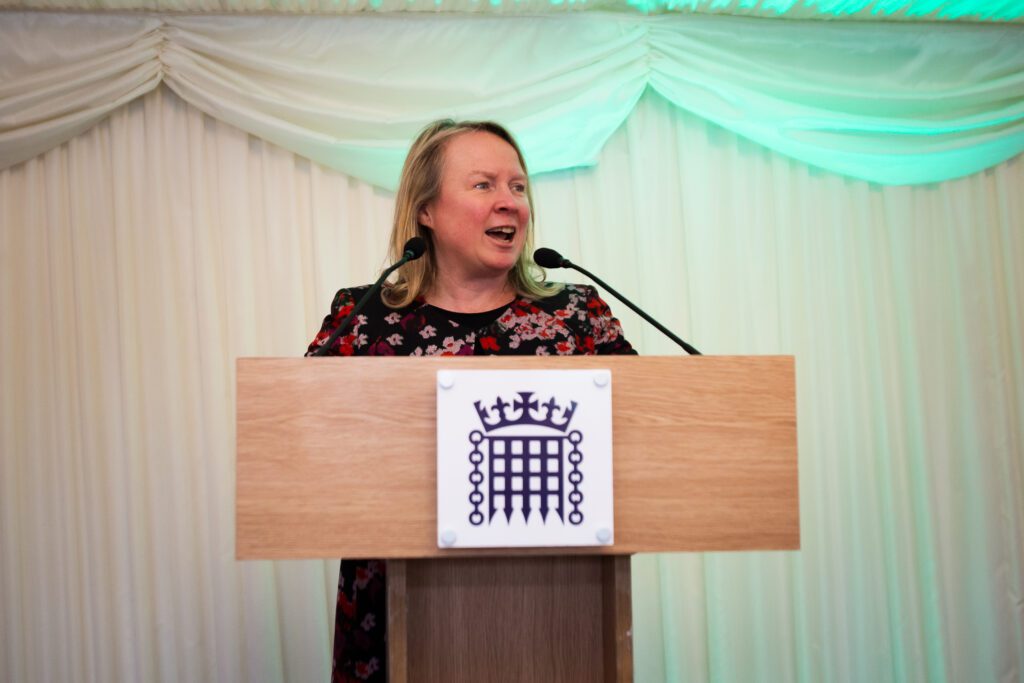 Felicity Buchan MP, who hosted the event, visited Morley College London's North Kensington Centre in December last year, and again in February 2022.
On both occasions, she met students and tutors and was impressed by their learning experiences, especially the focus on technical and vocational skills and its inclusive, supportive and community-minded curriculum.
Felicity recorded an interview for Morley Radio, which is available here.
In her opening remarks, Felicity welcomed guests and said "I'm a great believer that if you are not learning then you are going backwards, and so it is great what you do in the community. And I think it's also very important that you have students from such a wide range of backgrounds. Clearly Government and RBKC have made a huge investment in you, but you are very much so repaying that investment."
Leisha Fullick, Chair of Governors, added "Thank you Felicity for helping us stage this evening's event and to our event sponsor HBReavis for your generous support. As I hope you've learned this evening – and as I've certainly found as Chair – Morley is truly an amazing place. Tonight we look to an exciting future. A future in which the teaching and learning of skills for both life and work are more important than they have ever been. Thank you for your support."
Dr Andrew Gower, Principal and Chief Executive, said, "This was a special occasion in a special location, and a great opportunity to share the work of the College with our growing network of friends and supporters."
Morley College London wishes to thank HBReavis for their generous support of the event.
To find out more, visit our Development Network pages.