Morley and RML launch second annual prize for unpublished writers of colour
This trailblazing award is aimed at raising awareness and celebration of works authored by previously unpublished aspiring authors of colour. In 2021 the Award was won by Kate Cheka for her entry Same Dust.
An annual prize jointly presented by Morley College London and the award-winning Rachel Mills Literary Agency (RML) is relaunching this May after the success of its inaugural year in 2021.
This year, the prize will also add a Life Writing and Creative Non-Fiction category in addition to the existing Fiction category. This is to give new opportunities to writers whose work incorporates personal storytelling in the tradition of authors such as Akala, Michelle Zauner, Sathnam Sanghera and Nina Mingya Powles.
Sponsored by Rachel Mills Literary, the prize seeks to encourage anyone who has not been published, and is not agented, regardless of age or experience. It is intended to nurture and provide opportunities for aspiring novelists or essayists of colour in an accessible way. And to promote diverse, undiscovered authors across the broader literary landscape of Britain, continuing Morley College London's long history of educational excellence, community engagement, and support for social justice and under-representation.
Submission criteria can be found on the Morley Prize web pages. Entries can be accepted via the site, from today, 5th May 2022, through to the closing date of 29 July 2022.
Criteria comprises:
A manuscript of the first thirty pages of the novel; as well as
A synopsis (three pages maximum) which must describe the complete novel
An author biography (300 words maximum, on the final page of the submission).

For the Life Writing and Creative Non-Fiction category, we ask for:

A storytelling or personal storytelling element to the subject matter
A detailed synopsis of the subject, and table of contents
A 3,000 word sample of the writing
An author biography and outline of your personal interest in writing the above subject. (500 words total maximum, on the final page of submission).
If shortlisted, entrants will have the chance to win an insight and editorial feedback from RML as well as prize money for the best piece of work from an author of a Black, Asian and minority ethnic background (BAME).
The panel of judges comprises RML's Nelle Andrew (as Fiction lead), Publishing Director Marianne Tatepo (who will lead the Non-Fiction category), novelist Louise Hare, lecturer Billy K. Kahora and author, Ayisha Malik. Find out about our judges by visiting the Morley Gallery website.
Longlist and shortlisting will be announced in the summer, with the winner due to be announced at a special Morley Prize event in October 2022 to coincide with Black History Month.
Kate Cheka, author and last year's winner, said: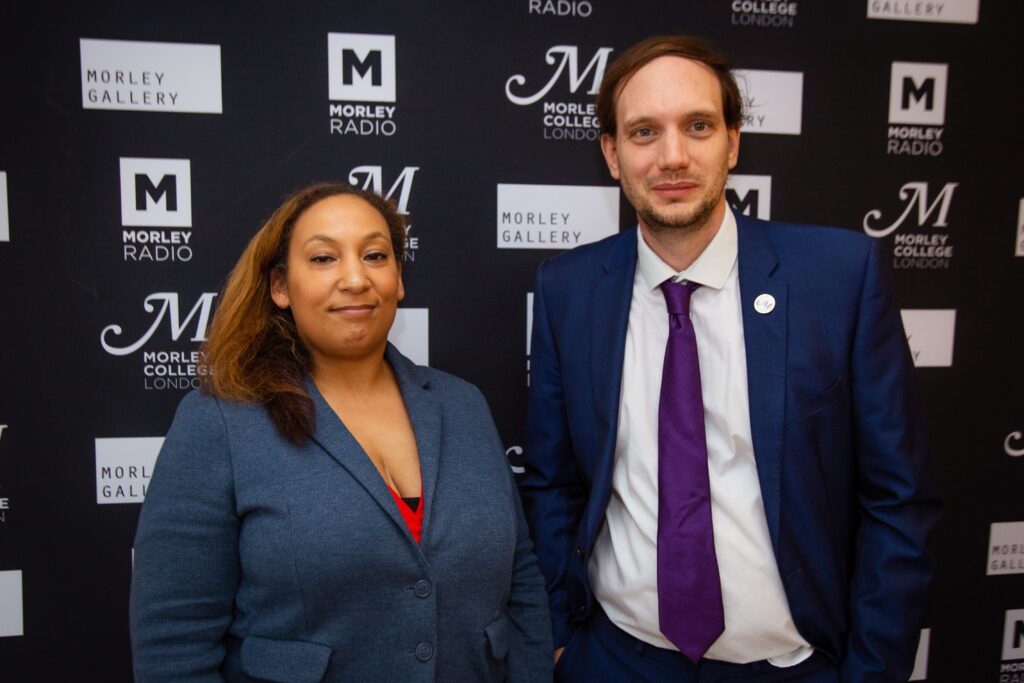 "It is always lovely to have one's work seen and validated. I was initially surprised to win but it made a great evening even more enjoyable. Nelle is a wonderful agent and gave me good feedback. I think it is always good to champion those often marginalised in mainstream industries and, to that end, I think this prize is a great initiative."
Louise Hare, author and Morley Prize judge, said:
"I am delighted to be involved with this award. The standard of entries last year was staggering and I expect no less with this year's entries. The unique-ness of voice and narrative amongst our entrants demonstrates the importance of getting those voices out there."
Marianne Tatepo, Publishing Director and lead Morley Prize Non-Fiction judge, said:
"This is a unique opportunity to platform fresh new talent across the Non-Fiction spectrum. We are excited to hear from a range of voices across: nature writing, memoir, creative non-fiction, politics and biography – both commercial and literary; we look forward to reading submissions that reflect the full kaleidoscope of non-fiction, including experimental writers."
Matthew Cunningham, Morley's Chief Marketing and Engagement Officer, said:
"The Morley Prize for Unpublished Writers of Colour is a brilliant opportunity to source talent and give a platform to incredible new voices who may not have had the exposure or encouragement to enter the publishing industry and talent pool before. Morley and RML are bound by a shared mission to address under-representation in adult learning, academia and publishing and we're delighted to be working together again on this important project in 2022."
The Morley Prize web page can be found on the Morley Gallery website.
To mark the launch of the Prize, Morley Radio has produced a podcast with Florence Marfo, Programme Area Manager: Languages at Morley College London in conversation with Billy Kahora (returning Morley Prize judge) about last year's prize and the inspiration behind its creation. Listen to the podcast here: