Join us May 1, 4PM on our At Home with Morley YouTube channel, as Annette, Head of Ceramics at Waterloo and four students explore sustainability in their practice and inspire us in our creative journey. Running as part of Green Week 2021.
Tune in to the premiere here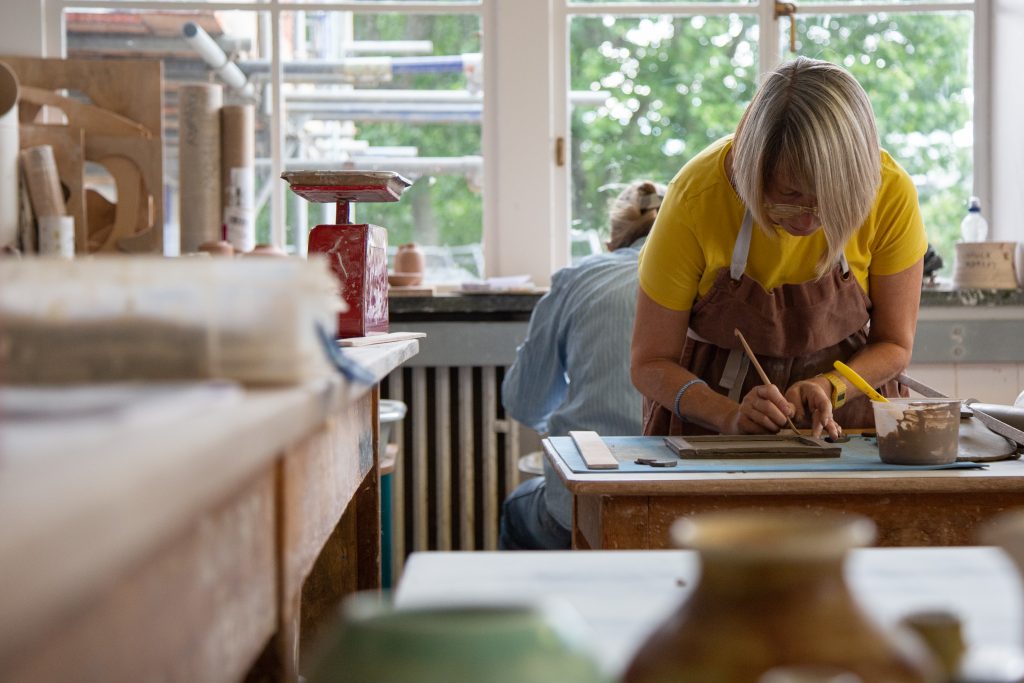 The Ceramics department at Morley College London offers opportunities for students from beginner to advanced levels of ability in a wide range of courses. All tutors offer a high level of expertise as well as running their own professional practices. We have a fully equipped ceramics studio, with 10 wheels, 4 kilns and a wide variety of clay and glazes. We offer term long, weekend classes and short courses and continuously review our curriculum to fit students' needs.