Drama
Dreaming of treading the boards onstage or getting in front of the camera? Ready to write your own play or sit in the director's chair? Or are you keen to give memorable speeches at future events? Whatever your goals and experience, our range of drama courses will boost your confidence and develop your skills.
Our team of expert tutors are industry professionals with experience in directing you, as an adult learner, towards employability in this diverse and growing industry. 
Performance
Morley offers a range of courses, from beginner to advanced, to support you on every stage of your journey to performance perfection. Or you could join our theatre company where you will rehearse and perform a production in our Johnny Harris Studio Theatre. Our specialist courses will help you fine-tune skills in puppetry, physical theatre and even radio drama in our state-of-the-art radio station. And if you're really committed to a career in the industry, our one and two year accredited courses will give you a recognised qualification to prepare you to succeed as a professional performer.
Behind the Scenes
If you're more interested in what goes on backstage or behind the camera, our courses will develop your skills and style. Learn how to advance your own play from idea to script with our playwriting course, and take it from page to stage under the guidance of our directing tutors. Our radio drama courses guide you through the process of writing, producing and performing your own radio play at the Morley Radio station.
Confidence and Development
Drama and performance are fantastic ways to develop your confidence and help you in daily life, even if you aren't dreaming of Oscar glory! Whether you're preparing to give a speech at an important event or want to feel more self-assured in meetings at work, our public speaking and confidence development courses will guide you to become your most confident self. 
Drama Programme Manager Chloe Stephens speaks with BAFTA-nominated Actor, Writer and Producer Johnny Harris about his time as a student at Morley College.
Department Staff
Our tutors are professional actors, directors and writers as well as expereinced teaching professionals.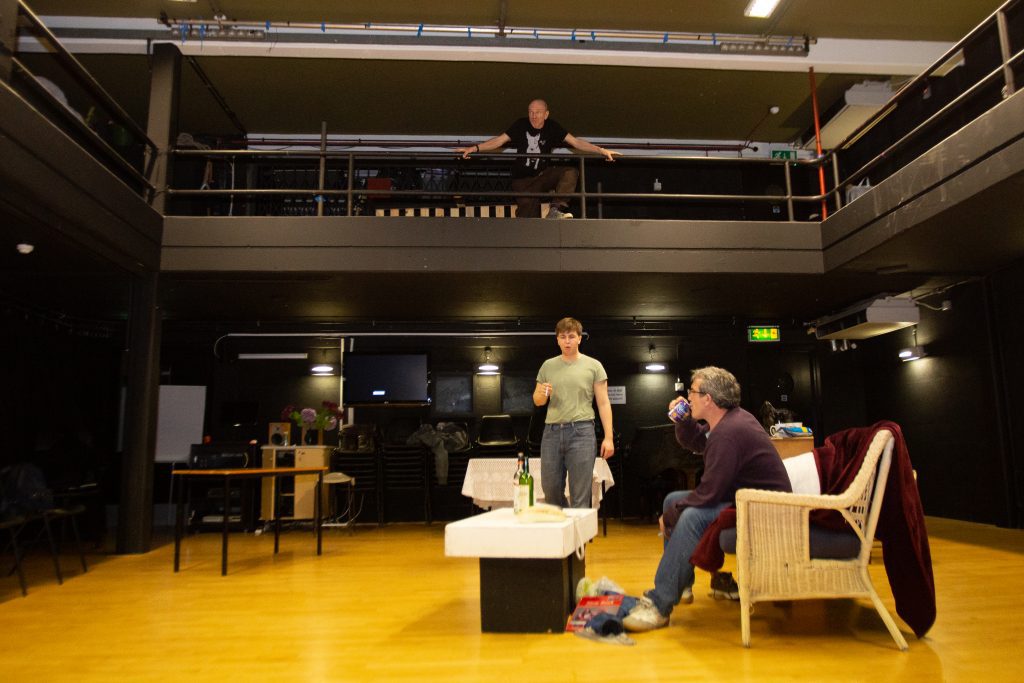 The Johnny Harris Studio Theatre
Our studio theatre is a versatile black box space, providing the perfect setting for theatre and opera productions, as well as day-to-day classes.
Our Partners