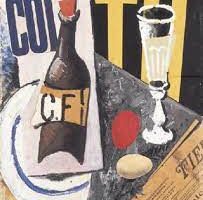 Absolute masterpieces tell the story of Italian art, culture, life and language. Since food has always been the subject of countless pieces of Italian art, this course gives a glimpse into what we can learn about Italian food, culinary traditions and habits by exploring the art from various periods.
We will look at Italian artworks from the 20th century together with genuine Italian recipes, supporting information and language activities to increase your cultural knowledge and passion for all things Italian, expand your vocabulary and improve your understanding of Italian grammar.
Each lesson presents a single masterpiece in its historical, social, and cultural context, with a focus both on its intrinsic artistic value and on its wider significance for Art History.
Beautiful photos, related texts and activities will give you an opportunity to revise grammatical structures and practice the language at a high level.
This course is ideal for lovers of Italian art and cuisine as well as those new to the culture of Italy. It is suitable for students at different language levels, from higher intermediate to advanced.