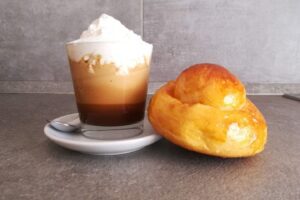 If you are a busy person and struggle to fit in a traditional language class around work, join this unique and engaging early morning online course to consolidate your Italian while enjoying your breakfast.
The course takes you on a fascinating journey through Italian history told in a clear and simple way.
You will learn how 'Italians' lived in different eras and you will find the answer to many questions:
How many days a year did a Roman citizen work?
Why was Federico Barbarossa at war with the Italian population?
How did people live in a Renaissance court?
Who was Garibaldi, really?
How did a Milanese worker spend his salary at the end of the nineteenth century?
How much polenta did a Mantuan farmer eat?
What role did emigration play on the Italian economy?
You will compare between yesterday and today and discuss topics as...
Was clientelism among the Romans very different from the current one?
Are there similarities between the Italian university and medieval feudalism?
The liberal state for which the patriots fought is it fully realized?
Are today immigrants in Italy perceived and treated in a similar way to the Italians who went to look for work abroad?
You will acquire greater understanding of language structures and become more confident in using them at an advanced level.
The course issuitable for students at different language levels, from intermediate to advanced.
What else? Join our friendly and exciting international group with your espresso!