Art @ Chelsea
Centred on creative discovery
We celebrate individuality and so our courses are focused on your unique artistic identity.
You will explore, experiment and test new and diverse ways of working to find your personal creative practice.
You will work with industry-standard creative briefs to develop valuable knowledge, testing out your ideas and skills in ways that will change you and help you find your creative voice.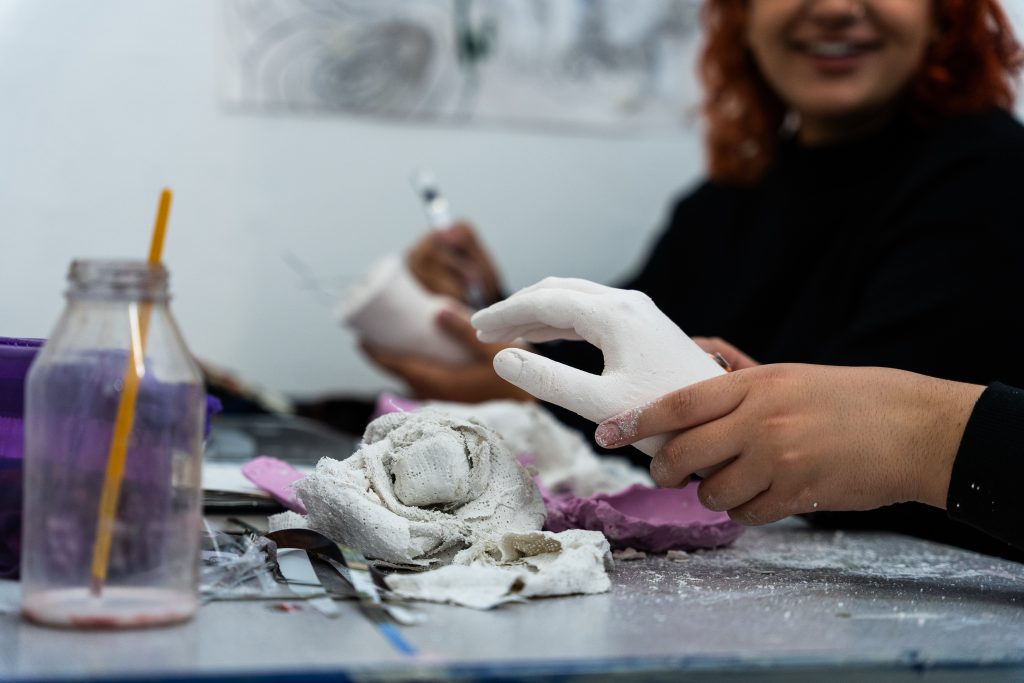 Break the mould
Small, collaborative classes are led by industry experts in specialist studios, supporting you to explore disciplines including Life Drawing, Painting, Printmaking and Sculpture. You will develop the specialist technical skills to enable you to creatively break the mould.
Take a look at our Art courses
This is where your Creative journey begins. This one year course is designed to introduce you to the Creative Industries, while you develop a broad range of creative skills. You will explore and experiment creatively to create a personal portfolio of work, and develop vital skills in research and communication to find your unique voice.

Explore design, graphics, fashion, digital media and more. Unleash your creativity across all areas and develop the specialist technical skills to take your next steps.This one year course develops your existing skills and helps you find your unique home in the creative industries. You will test new and exciting ways of working to create a personal portfolio of work and explore working in a range of creative fields.

Unleash your artistic potential through diverse and exciting workshops with industry professionals and find your unique home within the creative industries. This practical course will help you reflect on your skills, prepare for higher education and allow you to become a specialist in your chosen field.
Web Stories